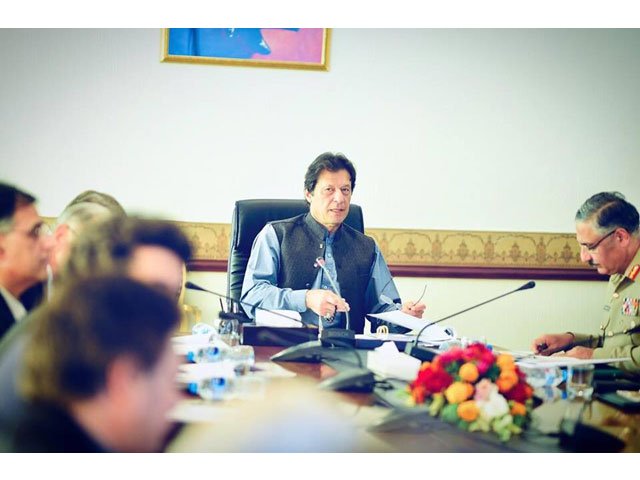 ---
ISLAMABAD: The civil and military leadership on Tuesday hinted at taking a possible legal action against the Tehreek-e-Labbaik Pakistan (TLP) leadership for creating a law and order situation and challenging writ of the state in the wake of the apex court's order to acquit a blasphemy accused.

The high-powered National Security Committee (NSC) - chaired by Prime Minister Imran Khan and attended by the services chiefs and senior cabinet members - made it clear that "progress and prosperity of Pakistan lies in peace, stability and rule of law."






Observers believe that the NSC's emphasis on the rule of law suggest the government might be contemplating some legal action against the TLP and its leaders.

Within hours of the NSC meeting, Chief Justice of Pakistan Mian Saqib Nisar also took notice of the "huge losses of property and lives caused to general public by riots and mobs in response to the judgment of Supreme Court of Pakistan".

Report on crackdown against protesters submitted to PM Imran

The three-day violent protests, triggered by the Supreme Court's October 31 verdict, were called off on Friday by the TLP after it struck a deal with the government negotiators. However, the PTI government faced severe criticism from opposition parties for what they called 'bowing down to extremists'.

Some equated the agreement signed with the protesters as surrender. Even some government ministers were not happy with the manner the issue was handled. Federal Minister for Human Rights Shireen Mazari admitted that the policy of appeasement would not work.

In a damage control exercise, the government launched a crackdown against those who damaged public prosperity and resorted to violence during the three-day protest. Hundreds of protesters were rounded up and efforts were on to detain remaining ones who were involved in violence and vandalism.

However, it was not clear if the government would proceed against the TLP Patron-in-Chief Pir Afzal Qadri, Central Ameer Khadim Hussain Rizvi and others who issued a Fatwa against the SC bench that issued the acquittal order and even called for mutiny within the army.

One source said the NSC did discuss a future strategy but decided not to make it public at this stage because of the sensitivities attached to it. Nevertheless, there was complete consensus among the participants that the state must not allow any group or individuals to highjack the entire country.

It is believed that appropriate legal action would be taken against all those who were responsible for creating law and order situation and threatening the state institutions.

The official handout did not explicitly mention the recent violent protests across the country by the TLP but sources familiar with the huddle suggested that the issue was one of the main talking points.

25 charged for violence during last week's protests

The statement issued by the PM Office said the meeting reviewed security situation of the country. "The meeting concluded that progress and prosperity of Pakistan lies in peace, stability and rule of law."

The prime minister also apprised the participants about his recent visit to China.

The meeting was attended by Foreign Minister Shah Mehmood Qureshi, Defence Minister Pervez Khattak, Finance Minister Asad Umar, Information Minister Fawad Chaudhry, Minister of State for Interior Shehryar Khan Afridi, Chairman Joint Chiefs of Staff Committee General Zubair Mahmood Hayat, army chief General Qamar Javed Bajwa, and senior officials.