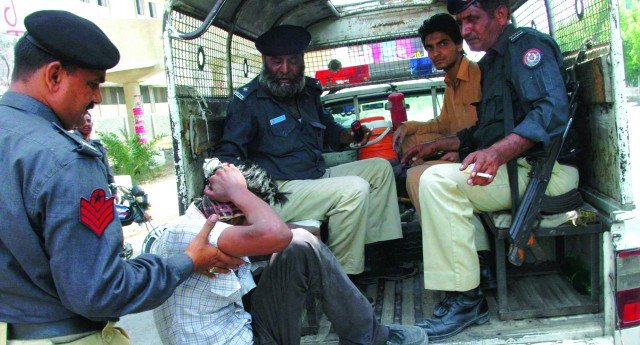 ---
KARACHI: Four dacoits who attempted to rob a bank in Karachi on Thursday were identified as members of Tehreek-e-Taliban Pakistan.

Police have arrested all four including one who tried to fake his own death.

Armed with modern weapons, four armed men stormed into a bank in Karachi's Ali Garrh Colony and took the bank staff hostage. They threw hand grenades outside the bank which resulted in the destruction of four motorbikes.

Police along with commandos reached the spot and arrested all four robbers after a shooting encounter which lasted half an hour.

Two robbers were injured while one tried to escape by trying to fake his death. The robbers also admitted to several more bank dacoits in Karachi.