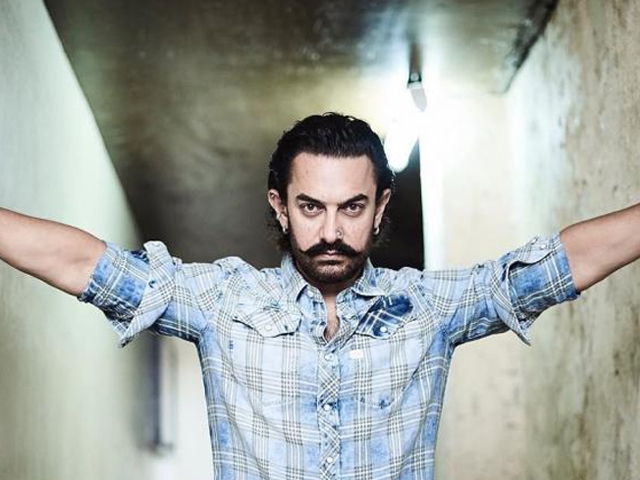 ---
Over the past few months, the #MeToo movement has gained momentum in Bollywood. It was Tanushree Dutta who first came forward accusing Nana Patekar of harassing her back in 2008, which encouraged other women to speak up and name and shame other powerful figures of the industry who misbehaved with them. Most men from Bollywood initially stayed mum on the matter, however, it was Aamir Khan who first took action and showed his support towards the movement.

Aamir Khan: The Sikandar of Bollywood

On October 10, the Mela actor walked out of Mogul - a biopic on Bollywood producer Gulshan Kumar - when the director of the film, Subash Kapoor was accused of molesting a woman. A joint statement by Aamir and his wife Kiran Rao - who was also producing the film - read, "At Aamir Khan Productions, we have always had zero-tolerance policy towards sexual misconduct and predatory behaviour of any kind. We strongly condemn any act of sexual harassment and equally, we condemn any and all false accusations in such cases."




They added that distancing themselves from someone who has been accused of sexual misconduct could be an opportunity for Bollywood to bring some change. The couple's statement further read, "For far too long women have faced the brunt of sexual exploitation. It has to stop. In this regard, we are committed to doing any and everything to make our film industry a safe and happy one to work in."

During the latest episode of Koffee with Karan, where Aamir was invited as a solo guest, film-maker Karan Johar asked him about taking action against people who've been named for misconduct. He shared, "Women have been facing this kind of exploitation for decades and not just in films - in life as well. It's awful that any human being should be degraded in any manner or should be pressurised, misused and preyed upon. It's heartbreaking. I am glad there is a clean up happening and women now have the strength to speak about it."




Speaking about Bollywood releases still objectifying women, Aamir wished that societies become less patriarchal. He then confessed that even his song Khambe Jaisi Khadi Hai did the same and it was horrible.

The Ghulam actor continued, "It took me a while to realise that what I am doing is not just fun. It impacts society. People have told me that they have been hearing stories about a certain person's misbehaviour for years and it shocks me because I never thought that person could have a predatory nature."




However, Aamir also shared that he understands the consequences of his actions if the person accused turns out to be innocent. He explained, "If the person is innocent, I do not know how I will live with myself because it would feel like I've finished the person off. I carry that burden and I think about it every night."

To the point: Aamir Khan tackles the subject of child abuse in this throwback video

The Dil Chahta Hai actor was not the only one who took action during the ongoing movement. Akshay Kumar shut down filming for Housefull 4 as the director Sajid Khan was blamed for sexual assault by multiple women. It was only after he was replaced that the Khiladi actor resumed shooting.

Have something to add to the story? Share in the comments below.