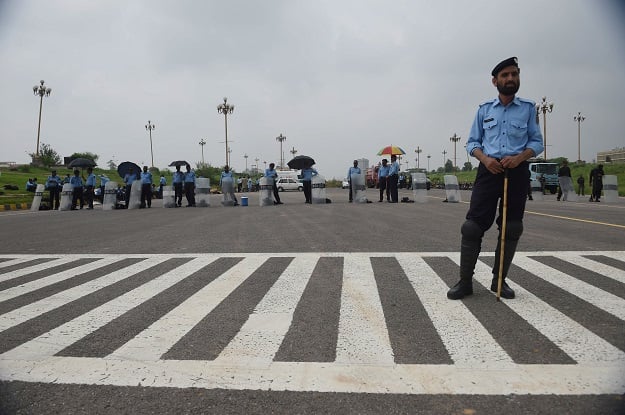 ---
ISLAMABAD: Police have yet to find any trace of a fellow officer from Peshawar who had gone missing in the federal capital around 10 days ago.

SP Tahir Khan Dawar was apparently on a break in the federal capital on October 26 when he went out for an evening walk but never returned. Attempts to contact him on his cellphone were also futile since his phone was powered off.

His phone, though, showed his last known location as Sector F-10.

While his phone had been powered off after 7:15pm on that day, it was found to have been turned back on the following day and a text message was sent to his relatives from the device.

The incident was immediately reported to the Khyber-Pakhtunkhwa (K-P) police who dispatched a team to trace the North Waziristan native's whereabouts. But the team has had little luck thus far.

The combined investigating powers of the Islamabad and K-P police have thus far only yielded his cellphone data and some surveillance footage from closed-circuit television (CCTV) cameras installed nearby. Islamabad Police's Saddar SP Umar Khan and Investigation SP Ghulfam Nasir were leading a team searching for SP Dawar but have failed to find any clues which would offer any insight into what happened.

Meanwhile, SP Dawar's brother told Daily Express that he is due to meet with K-P police 's inspector general soon and will be asking him whether any progress has been made since they have not been told anything about the investigations thus far.

Published in The Express Tribune, November 5th, 2018.