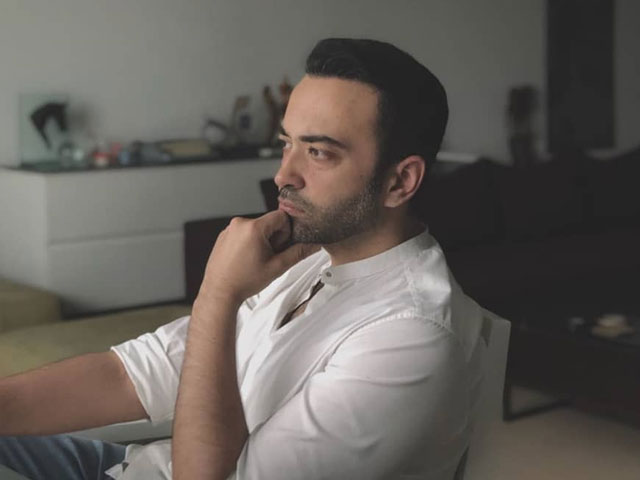 ---
Overload frontman and former Coke Studio drummer Farhad Humayun has revealed he was diagnosed with brain tumour two weeks ago. Taking to social media, Humayun stated he suffered from a seizure as well.

"Dear friends, family, fans, it was about two weeks ago that I was diagnosed with a brain tumour due to which I suffered a seizure. I have been lucky to find the greatest surgeon in the world to operate on me but it has not been easy," he wrote in an Instagram post.

"I thank you for your prayers and messages of love. I have had little or no symptoms until very recently - I am told by my doctor, my active and healthy lifestyle and general attitude of positivity have enabled me to stay strong underneath and I am recovering quickly," shared Humayun.

https://www.instagram.com/p/Bpqwj3DH-Au/

He thanked family, friends and fans for support in his hard time.

"I am truly blessed to have you all in my life, whether close or remote. Please remember that when you complain, things could be a lot worse. Please treasure your relationships and savour every moment because life can be taken away from you quicker than you can imagine," continued the drummer.

He further added that he will return to music as soon as he will gain his strength back.

"I will be back with more music, videos and art as soon as I get my strength and stamina back and exit these dark skies. I won't slow down or give up or feel sorry for myself. God has been very kind to me. I have had everything that I ever desired. I've been fortunate to work and play with the greatest musicians and artists, in the history of the world. And I did it my way," he went on add.




"My family has been my biggest strength and friends have helped me overcome obstacles and hurdles. I have had a beautiful and fulfilling life and am very lucky to be alive," he expressed his gratitude.

"Life comes with its setbacks and challenges and we steer as best as we can. I plan to make a full recovery with all the strength I can rein in from the universe and beyond! I am honoured to contribute to the soundtrack of your lives. Thank you for giving me the chance. Don't let anyone or anything ever bring you down," he concluded.

Humayun did not reveal whether the tumour is cancerous or not. His Facebook post regarding the illness went viral early Friday morning after which he removed it from public access. The Overload frontman confirmed the news to The Express Tribune in a private conversation.

Have something to add to the story? Share it in the comments below. 
COMMENTS (1)
Comments are moderated and generally will be posted if they are on-topic and not abusive.
For more information, please see our Comments FAQ