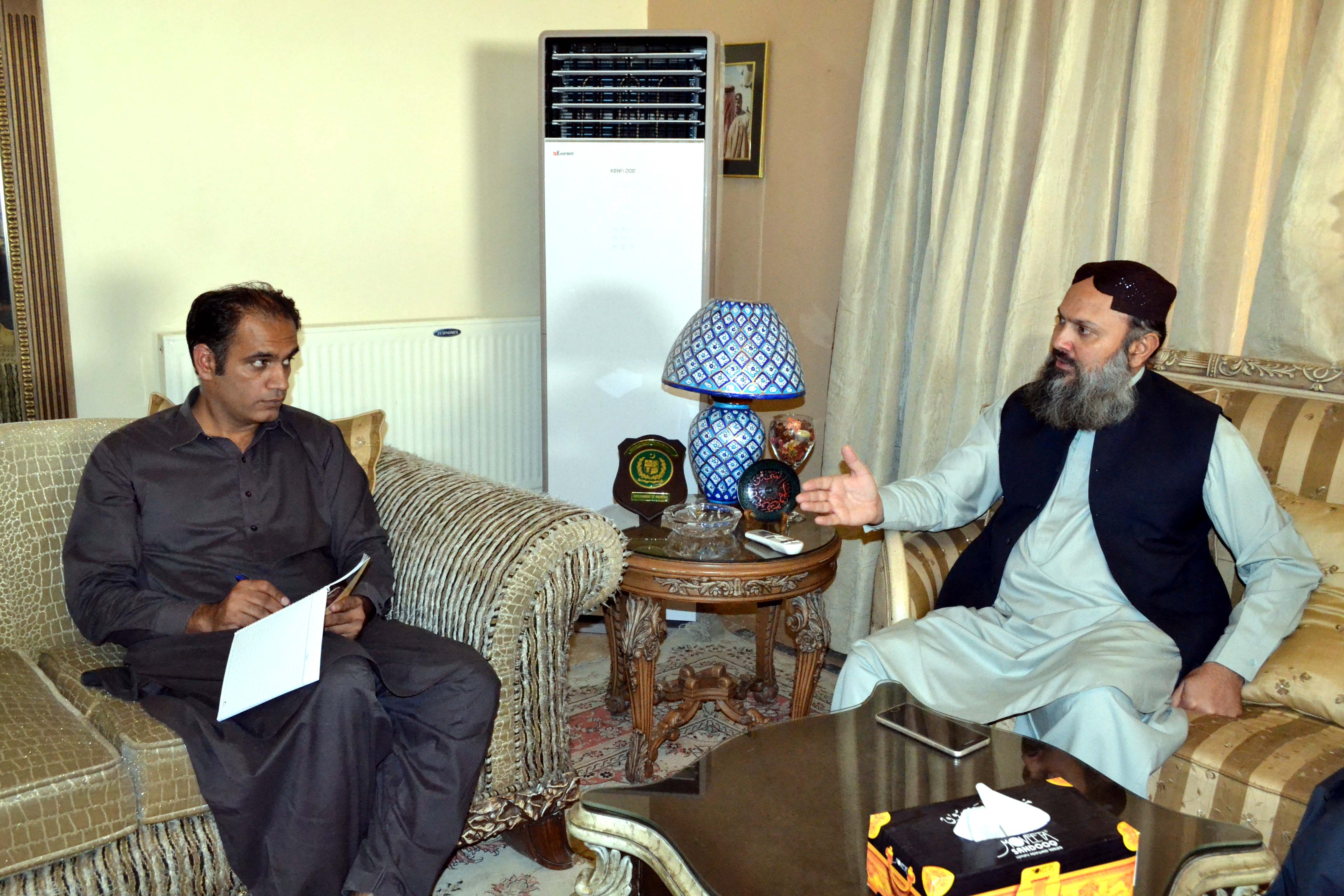 ---
QUETTA: Balochistan Chief Minister Jam Kamal Khan has said that in the near future, Balochistan will ensure economic stability in the whole region.

Speaking at a ceremony in Surbandar area of Gwadar on Wednesday, Kamal said the port city had been fast turning into the economic hub of the country.

"Gwadar has a huge role in the development of the region," he said.

The chief minister reiterated that the China-Pakistan Economic Corridor (CPEC) would end the sense of deprivation among the people of the province.

"Gwadar has now access to clean drinking water," he said, adding that efforts were underway to resolve the issue of water scarcity on the outskirts of the port city.

The provincial government was also trying to restructure the Public Health Engineering department for the provision of clean drinking water in the whole province, he claimed.

Bureaucracy satisfied with govt policies

Kamal lamented that the previous governments spent billions of rupees in the name of development, but there were no results. He promised that his government would utilise the budget effectively.

The CM said that the government would eradicate poverty from the province. Serious efforts were being made to resolve the problems of the people, he added.

He pledged to provide health and education facilities to the people by the end of their five-year tenure.

About the ongoing accountability process, Kamal said, "We don't want to get involved in the blame game, but those who have looted the public money should be held accountable."

He said that the government could not remain silent on the issues of water scarcity and land grabbing in Gwadar.

The CM said that despite too many challenges, the government would succeed in steering the province out of the prevailing financial crisis.