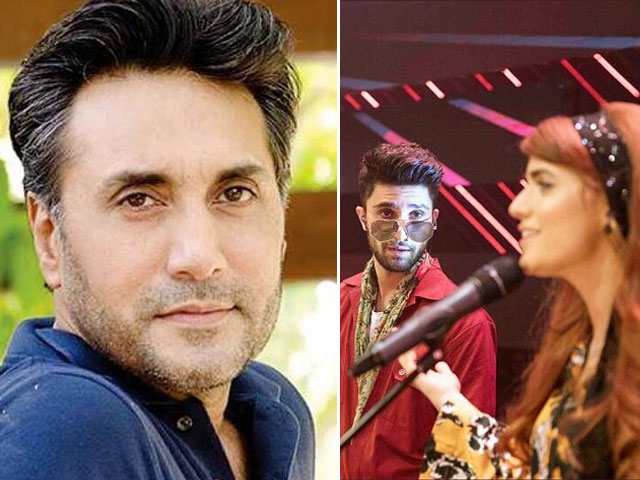 ---
Coke Studio's rendition of classic song, Ko Ko Korina, has landed the music show in hot waters. Ahad Raza Mir and Momina Mustehsan's cover of the Ahmed Rushdi song faced flak and the artists were ridiculed on social media.

While both the singers spoke up on the matter, presenting their respective stances, many celebs came forward in support of the duo, slamming critics of being too harsh.

The recent (and a bit late) celebrity to join the bandwagon is Adnan Siddiqui.




"A few days ago Ahad Raza Mir and Momina Mustehsan re-created Ko Ko Korina, which was probably considered the first true pop song in Pakistan," the actor wrote on Instagram.

"The original version that was sung by Ahmed Rushdi and featured superstar Waheed Murad is a classic and it will always remain one. I feel, subconsciously we're drawing a comparison between the original and the new cover," he added. "But at the end of the day, it's a new cover. It's bound to be different from the original version."




He went on to add, "Both the artists received a lot of backlash from all quarters. I just feel that when artists attempt something new, as an audience you may or may not like it. We all are free to criticise or appreciate. But getting personal, giving mean or below the belt comments is not a sensible way to criticise something you don't like."

He further commented, "Some people liked and appreciated the cover, some didn't. It's not always mandatory that you like something an artist does. Usually, there's a mixed response. Similarly in this case, the work of both the artists that have sung the cover version, will be liked irrespective of the negative comments they've received."

Well, can't say we disagree with him.

Other than Adnan, Nadia Hussain, Yasir Hussain and others extended support to Ahad and Momina for doing a commendable job.

Have something to add to the story? Share it in the comments below. 
COMMENTS (3)
Comments are moderated and generally will be posted if they are on-topic and not abusive.
For more information, please see our Comments FAQ