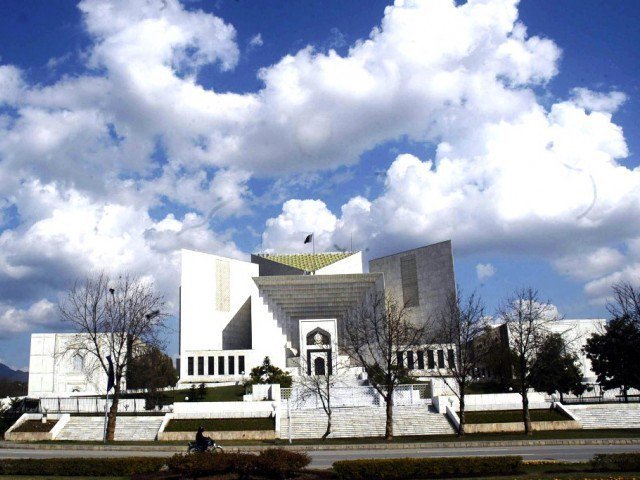 ---
ISLAMABAD: The task force constituted by the Supreme Court to reduce population growth has recommended that pre-marital counseling on family planning should be made mandatory for Nikah registration. It has also proposed to hold an Ulema summit on the issue on a regular basis.

On September 4, Chief Justice of Pakistan (CJP) Mian Saqib Nisar had constituted the task force led by Federal Shariat Court judge Fida Muhammad Khan to formulate a mechanism to curb population growth in the country.

The task force's report submitted to the apex court proposes that training courses on family planning be arranged at provincial judicial academies and relevant training institutes for Ulema and Khateeb.

The federal and provincial governments should also arrange behaviour change communication campaign to highlight the roles and responsibilities of men in family planning.

It also proposes that a national narrative be developed in consultation with provinces and other stakeholders to create a sense of urgency in reducing population growth rate and achieving socio- economic wellbeing for all.

It also proposes a five-year, non-lapsable special fund for reducing population growth rate with annual allocation of Rs10 billion. The fund shall be set up exclusively from the federal resources without any cut from provincial unit.

The report also proposes establishment of national and provincial task forces for providing oversight and taking critical decisions on reducing the population growth, lowering the fertility rate and increasing the contraceptive prevalence rate.

It is recommended that all public health facilities and private practitioners to mandated to deliver family planning services and counseling. Family Planning & Reproductive Health (FP&RH) Rights Bill may ensure mandatory services by all general health care facilities in public and private sector.

"Early Child Marriage Restraint Act be introduced by Federal & Provincial Governments (Sindh passed this Act in 2013). Pre-marital counseling on family planning should be mandatory for Nikah registration; the Lady Health Workers (LHWs) or appropriate service providers to provide the requisite counseling," it suggests.

Justice Nisar, the CJP, described population control as the country's top priority after water conservation. "After dams, population control is our biggest priority," he said while presiding a hearing on population control.

He said Pakistan's water needs had increased due to its ballooning population, adding that if the population was not controlled, the water crisis would aggravate.

"I will climb on trucks for raising awareness about population expulsion. Bangladesh and Iran have also controlled their population despite being Islamic countries," he said.

The three-judge bench, headed by the CJP, also asked the federal government to convene a meeting of the Council of Common Interests (CCI) within 10 days to take decision on the recommendations given by the task force constituted by the apex court.

The bench noted that all provincial chief ministers would be issued a notice on the next hearing. The court also ordered media to publish all these recommendation for three days.

The task force report says Pakistan is the sixth most populous country in the world with a population of 207.8 million that grew at a rate of 2.4% per annum between 1998-2017.

"At this rate Pakistan's population will double in the next 30 years, compared with an average doubling time of 60 years for other South Asian countries. The population of the country is projected to increase to 285 million by 2030," it adds.
COMMENTS (1)
Comments are moderated and generally will be posted if they are on-topic and not abusive.
For more information, please see our Comments FAQ