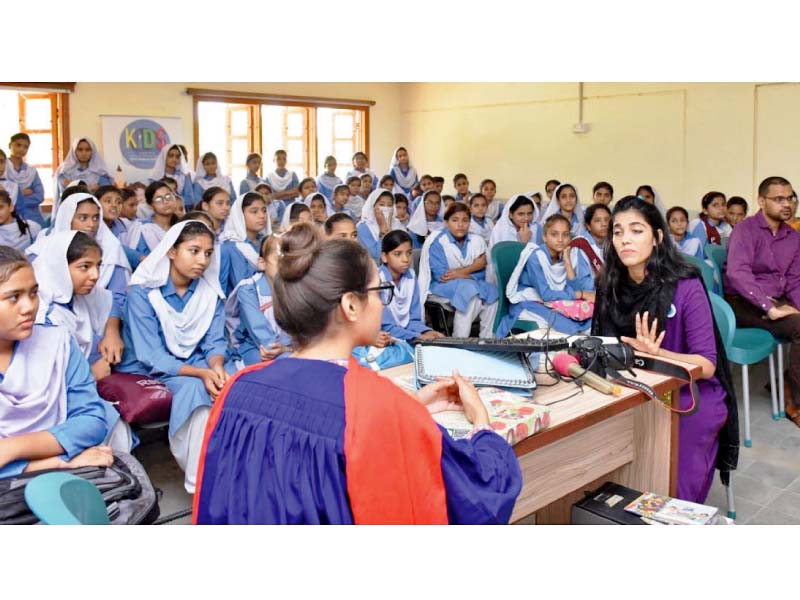 ---
KARACHI: Sanofi Pakistan initiated the second phase of the Kids and Diabetes in Schools programme (KiDS programme), in partnership with Zindagi Trust, Karachi Theatre Production, 30 educational institutions from Karachi and Islamabad, and renowned medical experts.

An inaugural ceremony was organised at Zindagi Trust's adopted schools, Khatoon-e-Pakistan School and SMB Fatima Jinnah School, on October 25 and October 26, respectively. Sanofi in partnership with a team of artists from Karachi Theater Production enacted the story of Ali/Tom to raise awareness about Type 1 diabetes. The story is from the KiDs programme curriculum, developed by the International Diabetes Federation (IDF) and has been translated in Urdu for Pakistan.

The KiDS programme is a collaboration between IDF, Sanofi and other international organisations, to raise awareness about diabetes among school-going children. The aim of the programme is to foster a cooperative environment in schools for children suffering from diabetes, to dispense knowledge regarding diabetes, and educate children regarding healthy eating habits and benefits of physical activities.

"The KiDS programme is basically an international awareness plan for school children, school staff, diabetic children and their parents, on safety from diabetes, protection and treatment," said Sanofi Pakistan General Manager and Managing Director Asim Jamal, on the occasion.

After a performance by young artists from Khatoon-e-Pakistan School, Dr Khadija Nuzhat, an associate professor at the Pediatrics and Child Health department at Aga Khan University Hospital (AKUH), spoke to the children about adopting healthy eating habits and the benefits of physical activity. Dr Zuzhat also informed teachers regarding the identification of initial symptoms of diabetes.

"At our school, we not only want to prepare students with good grades but also students who are healthy and skillful citizens," said Khatoon-e-Pakistan Teacher Professional Development Head Sana Zaidi.

Published in The Express Tribune, October 30th, 2018.
COMMENTS
Comments are moderated and generally will be posted if they are on-topic and not abusive.
For more information, please see our Comments FAQ