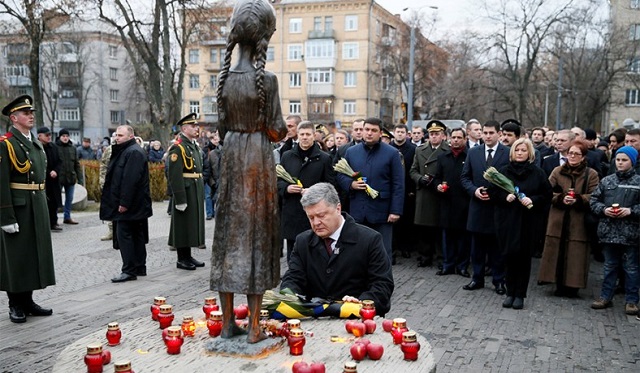 ---
ISLAMABAD: The Pakistani Alumni Association of Ukrainian Universities and Ukrainians of Islamabad on Friday organised a "light a candle of remembrance" marked the solemn 85th anniversary of the Holodomor, the famine-genocide perpetrated by Soviet dictator Joseph Stalin that killed millions in Ukraine in 1932 to 1933.

The Ukrainian World Congress (UWC) and its member organizations worldwide being conducting an international action "light a candle of remembrance," a press release said.

The UWC explained: "Over 85 days until international Holodomor Memorial Day on November 24, a candle will be lit daily in a different part of the world, uniting Ukrainians and friends of Ukraine in remembrance of the innocent victims of the genocidal policy of the Stalin regime, while raising awareness of the issue of human rights, respect and tolerance."

The UWC has informed that since the beginning of this month, candles were lit in many countries in all continents this international action-the virtual sharing of a candle of remembrance-began in Kyiv at the Holodomor victims memorial national museum, it will also conclude in the Ukrainian capital on November 24, Holodomor Memorial Day.

Published in The Express Tribune, October 27th, 2018.