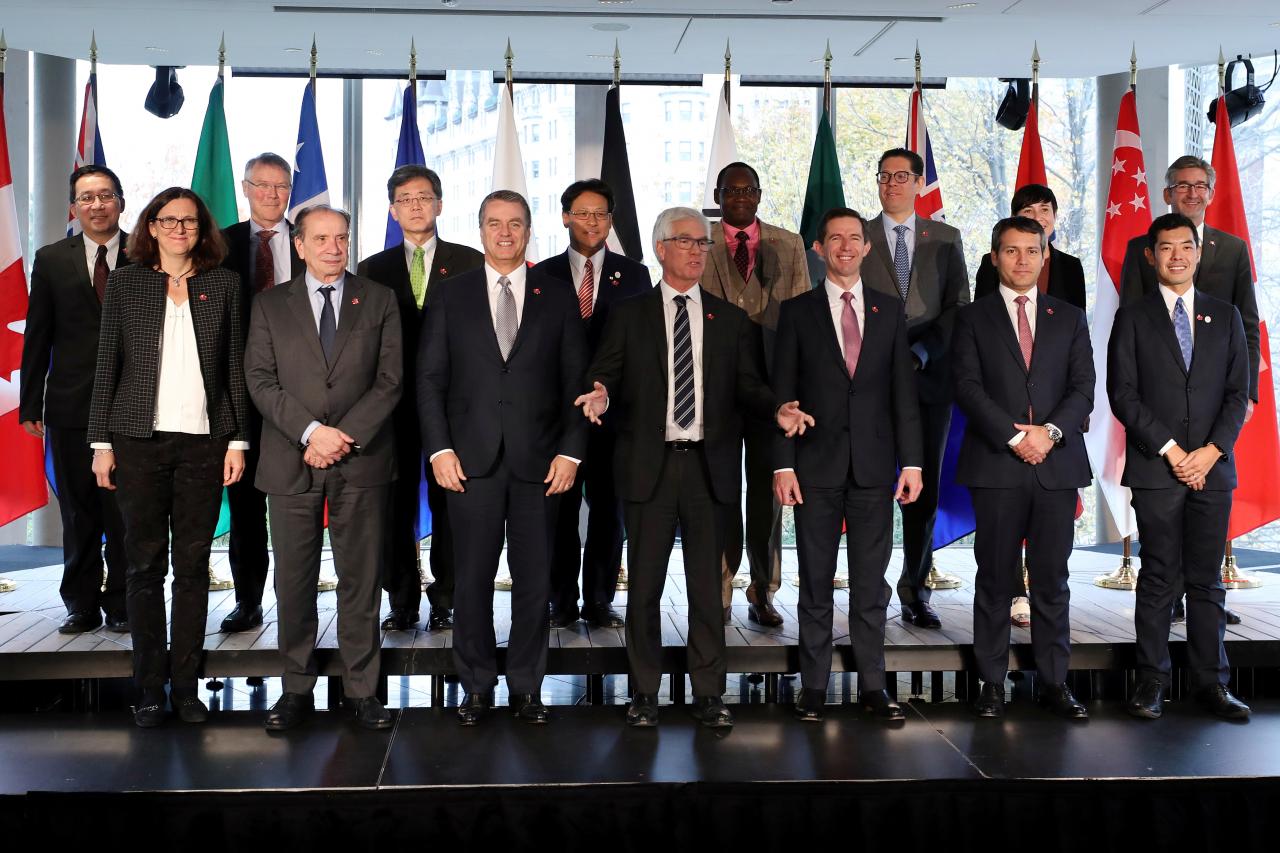 ---
OTTAWA: Top trade officials from 12 countries and the European Union vowed on Thursday to reform the World Trade Organization rules in the face of US actions that threaten to paralyse the body and address some of Washington's complaints about Chinese subsidies.

The officials, meeting in the Canadian capital Ottawa, said they shared a "common resolve for rapid and concerted action" to address challenges to the WTO.

"The current situation at the WTO is no longer sustainable. Our resolve for change must be matched with action," the officials said in a communique issued after their day-long meeting ended.

The United States and China, which are locked in an escalating tariff war that is threatening the WTO's foundations, were not invited to the meeting to discuss reform ideas, but Canadian Trade Minister Jim Carr said he would report outcomes to them and try to persuade them to join the reform effort.

G20 trade ministers say WTO reform 'urgent' as new Trump tariffs loom

Carr acknowledged that no WTO reforms could proceed without a buy-in from the world's two largest economies. "They should listen because we're making good arguments," Carr told a news conference after the meeting, adding that the group's proposals would ultimately serve US and Chinese interests.

The officials from Canada, the European Union, Japan, Brazil, Mexico, Australia and seven other countries agreed to meet again in January 2019 to review progress from their discussions.

They were short on specifics of their proposals, but called for urgent action to unblock the appointment of new judges to the appellate body of the WTO's dispute settlement system, which they said puts the functioning of the entire body at risk, causing rules enforcement to grind to a halt by the spring of 2019.

The statement did not refer directly to US actions to block such appointments over longstanding complaints that many past appellate rulings have exceeded the judges' authority, unfairly favouring China and some other members.

US, China trade talks end without much success

"Our number-one priority is getting dispute settlement back on track. What good is there to have rules if they cannot be enforced?" said one participating minister who spoke on condition of anonymity.

US President Donald Trump has repeatedly threatened to pull out of the 23-year-old trade body, with roots that date back to the end of World War Two, if it does not "shape up" and treat the US more fairly.

At the Ottawa meetings, Carr said "there was no blaming, there was no shaming" of the US and the group agreed to consider alternative ways to settle disputes, including mediation.

The trade officials also said they recognise "the need to address market distortions caused by subsidies and other instruments", a reference to complaints by the US and some other Western economies that current WTO anti-subsidy rules fail to capture all of the ways China's government supports its industries and state enterprises.

The statement said the officials were concerned with WTO members' track record in complying with subsidy notification requirements and called for stronger monitoring and transparency of countries' trade policies.
COMMENTS (1)
Comments are moderated and generally will be posted if they are on-topic and not abusive.
For more information, please see our Comments FAQ