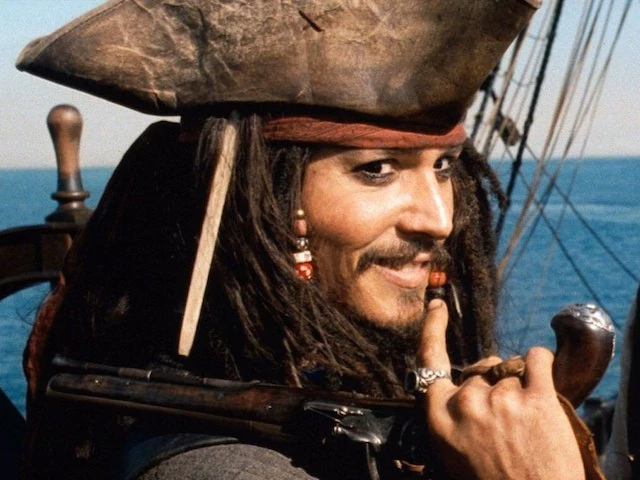 ---
Hollywood superstar Johnny Depp, famously known for his Pirates of the Caribbean character Captain Jack Sparrow has been removed from the film franchise. The news comes after Disney Studios revealed its plan to reboot the series, reported Business Standard.

Depp almost got fired from Pirates of the Caribbean

The 55-year-old actor was the main lead in the five films that have been released over a period of 15 years. The original script writer of the franchise, Stuart Beattie, was the first to publicly confirm that Disney Studios appears to be ditching Depp as they rework the entire series. Speaking to Daily Mail TV at an event in Los Angeles, Beattie confirmed that the reboot meant that Depp was being dropped as Sparrow.




Beattie said, "I think Johnny has had a great run. Obviously, he's made that character his own and it's become the alias he's most famous for now. And kids all over the world love him as Captain Jack Sparrow. So I think it's been great for him and it's been great for us. I'm very happy about the new franchise now."




The writer feels that no matter what Depp does next, his Hollywood career high point will be defined by Sparrow which amassed more than $4 billion from the films. Beattie added, "I think Jack Sparrow will be his legacy. It's the only character he has played five times. It's the character he dresses up in to visit children in hospitals, it's what he'll be remembered for."


PHOTO: DISNEY STUDIOS

Hackers threaten to leak 'Pirates of the Caribbean 5' unless Disney pays ransom

Depp, who has been dogged by personal dramas with former wife Amber Heard over the past four years, saw his last outing as the notorious captain in Dead Men Tell No Tales. The film became the lowest performing installment of Pirates of the Caribbean. 

Have something to add to the story? Share in the comments below.
COMMENTS (1)
Comments are moderated and generally will be posted if they are on-topic and not abusive.
For more information, please see our Comments FAQ