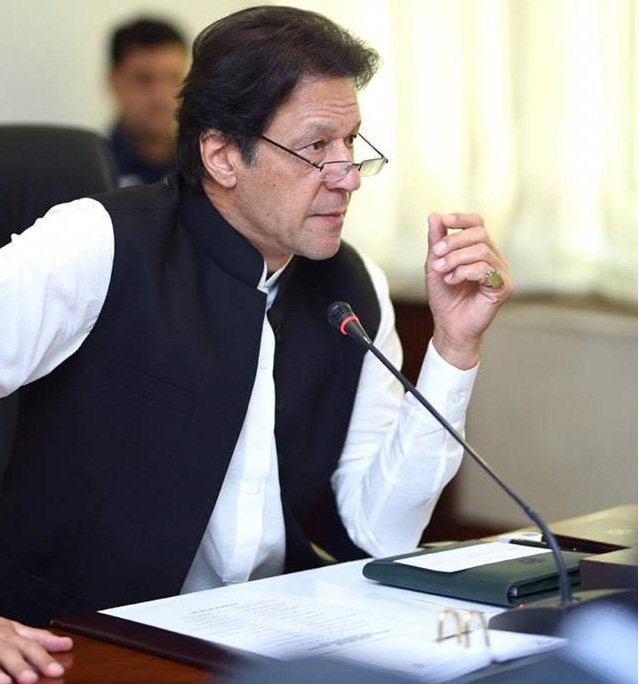 ---
Prime Minister Imran Khan will hold meetings with Chinese President Xi Jinping and Premier Li Keqiang during his upcoming four-day trip to China, Radio Pakistan reported on Thursday.

This will be the prime minister's first official visit to China since assuming office. He was extended an invitation by the Chinese leadership and will travel to China on Nov 2 along with a high-level delegation - including Foreign Minister Shah Mehmood Qureshi.

During the visit to China, the prime minister and the Chinese leadership are expected to review the "entire range of bilateral relations" and sign agreements and memoranda of understanding (MoUs) of cooperation in "diverse fields".

After meetings with top officials in Beijing, the prime minister is expected to visit Shanghai to participate in the First China International Import Expo, "where Pakistan is exhibiting a wide range of export products".

Radio Pakistan reported that the prime minister will be a keynote speaker at the inauguration of the expo.

It added that he will hold meetings with other world leaders as well as leaders of the Chinese financial and corporate sector on the sidelines of the Shanghai forum.

This week Pakistan received a $6 billion rescue package from Saudi Arabia, but officials say it is not enough and the country still plans to seek a bailout from the International Monetary Fund (IMF) to avert a balance of payments crisis.

On Wednesday, the prime minister said Pakistan was also in discussions with two "friendly nations" for more loans, with analysts saying one of those countries was China.

"The prime minister's visit is expected to provide further impetus to enhancing the existing strategic ties between Pakistan and China and break new grounds for broadening the bilateral partnership," the Foreign Office said in a statement.



With additional input from Reuters.