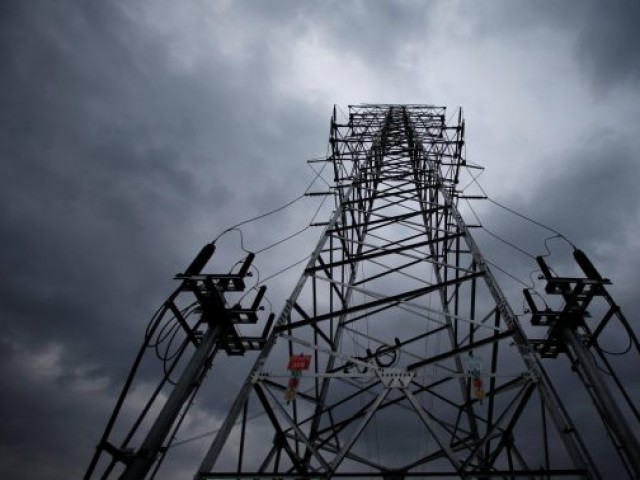 ---
KARACHI: Sindh Energy Minister Imtiaz Ahmed Shaikh has appealed to Prime Minister Imran Khan to give permission to the Sindh government to initiate projects for generating electricity so that the power crisis in the country may be resolved.

Addressing a press conference in his office on Thursday, Shaikh said that there were several corridors in Sindh that could provide cheap electricity, but the Centre was ignoring these projects. He said that the federal government was creating hurdles in these projects which could generate power on cheaper rates. The minister warned that if permission was not given by the federal government, they would go to the court and that could be a problem for the Centre.

NEPRA raises power tariff by Rs0.20 per unit

The minister said that Sindh has abundant energy resources and sufficient electricity can be produced. It has the capacity to generate solar power energy and can use liquid gas and coal reserves to generate power as well, however, the federal government has completely ignored Sindh, he said. Whether it is the previous or the current government, Sindh is not being taken on-board in policies regarding energy and decisions are made from Islamabad only, said the minister.

Shaikh said that Sindh is the largest producer of gas but it still doesn't get the required quota and only 1,100 MBUT is given to Sindh. He revealed that in the last five years, no permission has been given to dig any oil wells. Sindh has 99% coal reservoirs, produces 38% oil and can also produce electricity from wind and solar energy but unfortunately there is no representation of Sindh in the Oil and Gas Regulatory Authority (OGRA), he said.

The minister also acknowledged that the increase in electricity and oil prices has added to the miseries of poor people, adding that Sindh is going through 18-hour load shedding and increase in electricity rates will directly affect the common man. He added that he hopes that the Centre would immediately allow Sindh's electricity projects. Moreover, the minister said that the federal government should trust that Sindh can end the country's electricity crisis and reiterated that Sindh is Pakistan's energy hub.

He said that we have 35 wind energy projects, which are capable of producing up to 4,000 megawatts electricity but the federal government is not allowing them to start. It seems like the oil mafia is creating hurdles in these projects, he added.

PM directs ministry to reduce electricity tariff

On the other hand, the minister also said that there is good news for the people of Sindh and Pakistan, since the electricity production from Thar coal will begin in January 2019. He also clarified that the Thar coal gasification project does not belong to Sindh and was a research project. Dr Samar Mind Mubarak is a scientist and research projects can also be unsuccessful, however the top court has ordered a forensic audit of this project, he said.

The minister said that with the help of World Bank, projects worth $100 million have been initiated and they are providing solar power energy at schools and hospitals in Sindh which is far cheaper than K-Electric. He demanded that Sindh be given immediate permission to launch these projects to help overcome the energy crisis.

Published in The Express Tribune, October 26th, 2018.
COMMENTS
Comments are moderated and generally will be posted if they are on-topic and not abusive.
For more information, please see our Comments FAQ