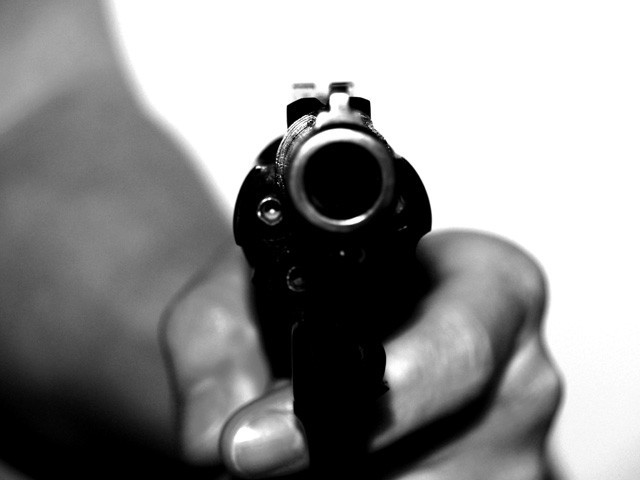 ---
FAISALABAD: At least two people were gunned by their relatives over a dispute in Sammundri Tehsil, Faisalabad on Monday.

The police said that Khalid Mehmood and Ghulam Mustafa were on their way to an agricultural field. When they were near a chowk in the vicinity, accused Zulqarnain, Saddam Hussain and an unidentified suspect on a motorcycle intercepted them and opened indiscriminate fire.

As a result, both victims suffered bullet injuries and were killed on the spot. After the incident, the culprits resorted to aerial firing to create panic in the area and fled the scene.

The bodies were shifted to Civil Hospital for in order to complete legal formalities. Meanwhile, Saddar Sammundri police have registered a case under sections 302, 34 and 109 against the accused and started investigations.

The police said that the victims were relatives of the suspects and were killed over a dispute that was ongoing between them for some time.

Earlier, two people were murdered while two others suffered injuries in a firing incident in Sargodha. The police said that Muhammad Imran, a resident of Bhabhrani, Shahpur Tehsil, had an old enmity with the Changarr group. On the day of the incident, Imran, along with his relatives Umair, Mujtaba and Imtiaz, was on his way to a village when they were intercepted by Muhammad Arshad and others. The accused allegedly opened indiscriminate fire on them and fled the scene.

As a result, Imran and Umair were killed on the spot, while Mujtaba and Imtiaz suffered bullet injuries.
COMMENTS
Comments are moderated and generally will be posted if they are on-topic and not abusive.
For more information, please see our Comments FAQ