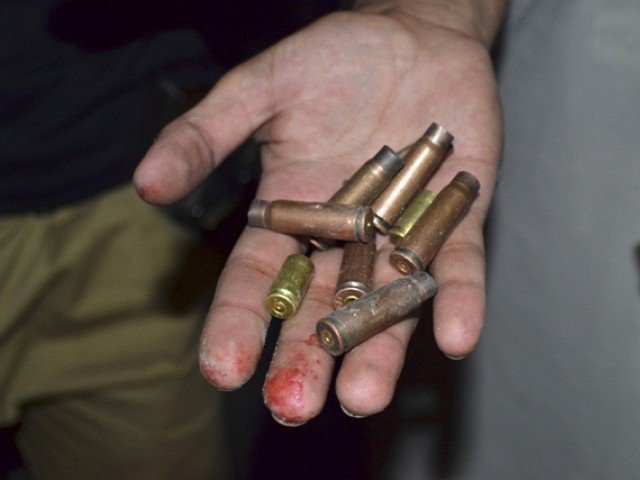 ---
HYDERABAD: Two persons were shot dead by unidentified assailants in an apparent incident of targeted killing on a three-wheeler public transport in the Naya Pul area on Monday. Police still seem clueless about the cause of the killing.

Around 10 persons were travelling in a transport service, locally referred to as 'Mini Taxi', but the bullets struck only two passengers.

Arif Qureshi, a 20-year-old resident of Sanghar district who worked at a tailor's shop in Latifabad unit 8 in Hyderabad, sustained six gunshots. Another slain person, 65-year-old Muhammad Ali Shaikh, was shot in the head once. Shaikh belonged to Hyderabad rural's Mori Mangar village.

Man kills sister over 'honour' in Muzaffargarh

SHO Allah Dino Panhwar said the cause of murder seemed to be personal enmity but the police are still not clear as to what happened. He said that the assailants were riding a motorcycle and escaped after killing the two persons in a commercial area.

According to him, eye witnesses told the police that the face of one of the assailants was covered but the second suspect's face was not. The families which received the dead bodies told the police that they do not have any known enemies.

Published in The Express Tribune, October 23rd, 2018.
COMMENTS
Comments are moderated and generally will be posted if they are on-topic and not abusive.
For more information, please see our Comments FAQ