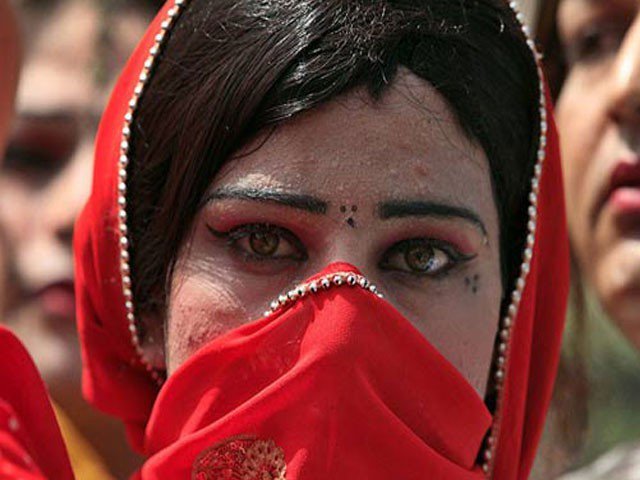 ---
ISLAMABAD : The first ever research carried out in Pakistan regarding healthcare needs of transgender community highlights serious widespread ignorance, insensitivity and discrimination attitude of the healthcare providers towards the trans-community while making them deprived of their basic right to access to healthcare facilities.

The research titled, 'Barriers to the Provision of and Access to Quality Healthcare for Transgender Population of Pakistan' focuses on identification of gaps and challenges in access to quality healthcare services faced by the trans-community. The research conducted by Forum of Dignity Initiatives (fdi) and Blue Veins has been recently launched in Islamabad.

The aim of the study is to highlight core factors which limit accessibility of transgender people to adequate or quality healthcare.

The study reveals that 78.75% respondents from the transgender community feel they do not have access to qualified health care providers for their medical care while only 21.25% stated they have sufficient health care.

The data shows that 92% of the respondents reported facing some form of discrimination which includes but is not limited to refusal of care, harassment, insensitive behaviour, verbal abuse and even violence.

Pakistan's transgenders: Marginalised but hopeful

More than half of all respondents of the survey have had incidents of providers denying care, using harsh language, harassment and physical violence, or blaming the patient's sexual and gender identity as the cause of their illnesses.

"Moreover about 81.3% of the respondents stated expected harassment as the main cause that prevents them from seeing a qualified doctor," says the report.

It further reveals that around 56.7% respondents shared that they feel uncomfortable while 40% very much uncomfortable in discussing their status with healthcare providers (HCPs) and discomfort is often experienced more at the registration counters with the humiliating remarks or gestures from the hospital staff, even before one can see an HCP.

Interviews with transgender people also reiterated the difficulty in finding HCPs who are sensitive and knowledgeable about the specific health issues of transgender people. As a result, self- treatment and self-prescriptions are very common practices in the community.

It further reveals that in Pakistan the majority of the healthcare practitioners and providers lack knowledge regarding transgender-specific health issues and how to deal with them. Therefore this lack of awareness creates discomfort regarding working with transgender patients and compromises their ability to provide quality healthcare to this marginalised population.

Election duty: 125 transgender people set to work as observers

According to the study the most common health issues which are being faced by transgender community across the country include hormonal disorders, complications resulting from castration, and psychological issues due to their identity, social and economic status. A number of respondents shared that among other mental health issues, cycles of depression and anxiety are very common.

It further says that although the legal system in the country recognises three gender categories, the PMDC curriculum is based on conventional hetero-normative assumptions and gendered and sexual binaries.

The study identified this as the major overarching gap in all curricula reviewed for the research which leads to poor, if any, knowledge and attitudes towards anyone who does not fit in the conventional sexual and gender identities and/or orientations. Moreover, interchangeable use of the terms 'sex' and 'gender' also leads to misunderstandings regarding transgender health.

The research identified the lack of any specific guidelines or recommended content for teaching about sexual well-being including, but not limited to, concepts of mental health and sexuality, responsibility, and sexual rights.

The study concludes that though medical graduates and practitioners students are interested in transgender health, they are not being adequately prepared in medical school to feel comfortable with the idea of caring for transgender individuals. It brings out a strong notion that clear standards and guidelines on best practices for the provision of basic as well as specialised healthcare to transgender does not exist in Pakistan's current healthcare system.

It emphasizes the importance of reforms in the medical curriculum in Pakistan by enhancing the content on human sexuality.
COMMENTS
Comments are moderated and generally will be posted if they are on-topic and not abusive.
For more information, please see our Comments FAQ