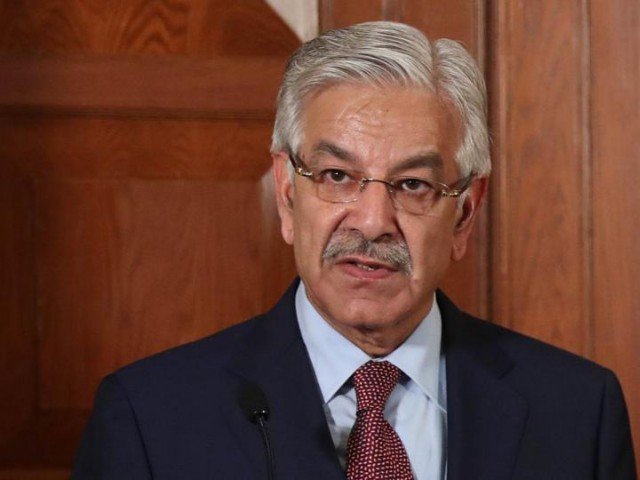 ---
ISLAMABAD: The top court has finally laid down an 'objective criterion' to test the honesty of a lawmaker by declaring that Article 62(1)(f) cannot be applied to every omission or non-disclosure of assets.

"Mere omission to list an asset cannot be labeled as dishonesty unless some wrongdoing is associated with its acquisition or retention which is duly established in judicial proceedings," said the Supreme Court's detailed verdict in the Pakistan Muslim League-Nawaz leader (PML-N) Khawaja Asif disqualification case.

The Islamabad High Court (IHC) on April 26 disqualified Asif for life on account of non-disclosure of assets in his nomination papers. However, a three-judge bench of Supreme Court, headed by Justice Umar Ata Bandial and comprising Justice Faisal Arab and Justice Sajjad Ali Shah, set aside the IHC verdict on June 1.

The 21-page verdict, issued on Friday, says when a case with regard to an undisclosed asset is taken to a court, it would not form the opinion that it is a case of dishonest concealment without first calling upon the elected member to explain the source from which such an asset was acquired.

Khawaja Asif disqualified for life by Islamabad High Court

"Where no satisfactory explanation is forthcoming and the undeclared asset also does not commensurate with the elected member's known sources of income, it would give rise to the presumption that unlawful means may have been applied with regard to such an asset.

"It is the credibility of the explanation that would be the determining factor as to whether non-disclosure of an asset carries with it the element of dishonesty or not. The test of honesty with regard to non-disclosure of assets and liabilities is to be applied in that context only and certainly not in a case where a clean asset has not been declared on account of bad judgement or inadvertent omission," it said.

The judgment, authored by Justice Faisal Arab, says while considering a case of dishonesty in judicial proceedings what should not be lost sight of is that on account of inadvertence or honest omission on the part of a contesting candidate, a legitimately acquired asset is not declared.

"There are many conceivable instances where an omission to declare an asset on the face of it cannot be regarded as dishonest concealment. For example, where an inherited property is not declared on account of mistake of fact or an asset acquired from a legitimate source of income is not listed in the nomination paper. Such like omissions at best could be categorised as bad judgment or negligence but certainly not dishonesty," it adds.

SC debates if Khawaja Asif can be disqualified for life

The court has also clarified that a Returning Officer (RO) cannot pass declaration on the issue of honesty of a contesting candidate in terms of Article 62(1)(f) of the Constitution and what he can do is to reject a nomination paper without attributing any sort of dishonesty to the contesting candidate.

Commenting on the judgment, former additional attorney general Waqar Rana said, "The court has endeavoured to lay down an objective test for dishonesty in the context of Article 62(1)(f) and created exceptions to carte blanched rules laid down in its earlier verdicts."

Rana said the SC had further clarified the powers of the ROs by saying that they could not give declaration under Article 62(1)(f) as "they do not have jurisdiction to make such a declaration".

Executive Member of the Pakistan Bar Council (PBC) Raheel Kamran Sheikh said the judgment was meant to mitigate the harshness of earlier SC decision, disqualifying lawmakers for lifetime.

Legal experts believe that the SC's recent judgment will save many lawmakers, who could have been disqualified for lifetime on account of mere omission in nomination papers submitted in the July 25 general election.

Khawaja Asif bashes govt over diplomatic faux pas

The experts, however, debate the fate of those parliamentarians who have been disqualified for life for mere omission or non-disclosure. They believe that even though the SC judgment is of prospective effects only, the top court may revisit its rulings, which are conflicting with this recent verdict.

The judgment

The detailed judgment says the whole purpose behind seeking details of assets and liabilities under the election laws is to discourage persons from contesting elections for a seat in parliament or a provincial assembly who have concealed assets acquired through some wrongdoing.

It also aims at discouraging those with untainted record from indulging in corruption and financial wrongdoings after entering upon their office.

"Hence whoever contests an election for a seat in parliament or a provincial assembly, is mandatorily required by law to be forthright in declaring all his assets which he owns and all liabilities he owes," says the judgment.

"No set formula can be fixed with regard to every omission to list an asset in the nomination paper and make a declaration of dishonesty and impose the penalty of lifetime disqualification," it adds.