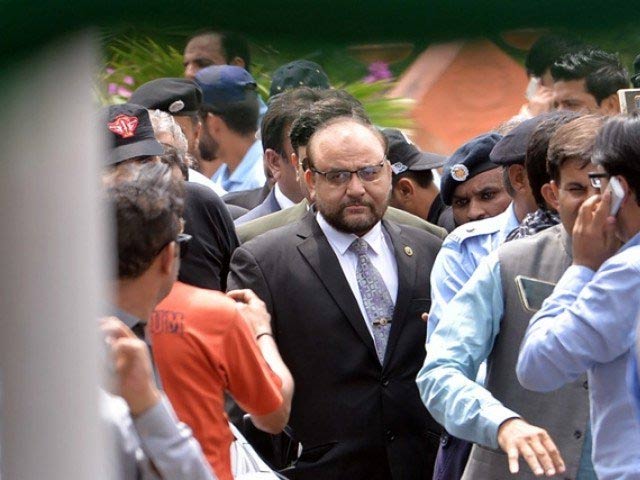 ---
ISLAMABAD: Panamagate Joint Investigation Team (JIT) head Wajid Zia on Tuesday submitted the financial statement of Flagship Investment from 2002 to 2016 in the accountability court that resumed hearing of the Flagship Investment reference against deposed prime minister Nawaz Sharif and his sons Hussain Nawaz and Hassan Nawaz.

Other records submitted to court pertained to Sharif's employment in Capital FZE, including the Panama case documents, a flowchart depicting transfer of funds between offshore companies, wealth tax returns of Hussain Nawaz and the letters exchanged between the JIT and Qatari's Sheikh Hamad bin Jassim bin Jaber Al-Thani.

Sharif also appeared before Judge Mohammad Arshad Malik who was hearing the reference. He was accompanied by Chauhdry Tanveer and other Pakistan Muslim League Nawaz (PML-N) leaders.

JIT probe limited to documents obtained from SC, says Wajid Zia

Zia, the JIT head, informed the court that a Pakistan embassy employee in Qatar sent the Qatari prince's letter along with his own to the Foreign Office of Pakistan which was handed over to the JIT by Foreign Office director Afaq Ahmad.

Sharif's counsel Khawaja Harris raised objection to Zia's statement, saying that Ahmad didn't show this letter while testifying in the court. He also contended that since the payment sheet submitted along with the letter from the Jebel Ali Free Zone Authority (JAFZA) didn't bear any signatures or name, they could not be used as evidence in the court of law.

Hearing was adjourned till today (Wednesday).