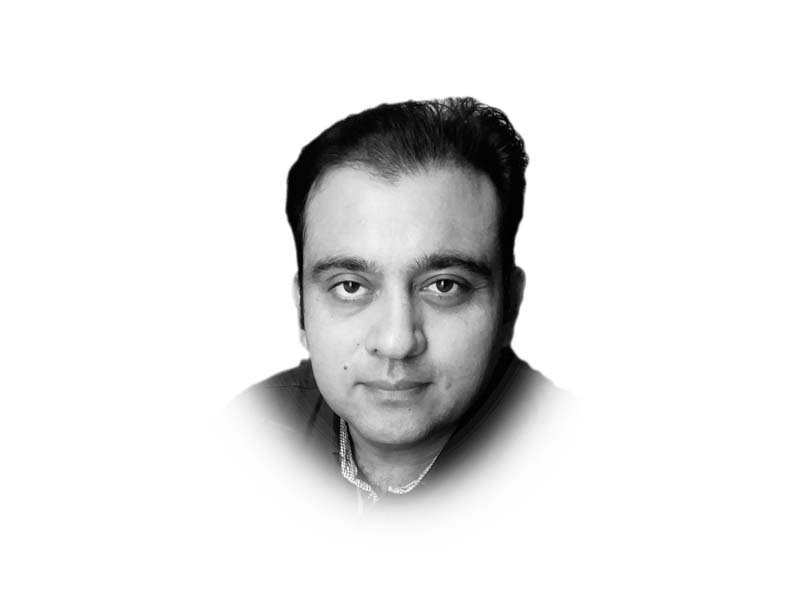 ---
It is not a good omen when the government starts worrying more about its public perception than focusing on the job in hand. It may still be early days for this government but some of its decisions give us enough sense of its direction. One of the criticisms faced by previous governments was that they only focused on building their false public image than utilising their energies on more substantive issues.

The PTI government was supposed to break that cycle. Prime Minister Imran Khan was supposed to rely on objectivity rather than sycophancy. But sadly that is not the case. Like his predecessors, Imran now is also applying the same tactics—building his public image—without realising that this would only distract him from his goal of 'Naya' Pakistan.

The recent appointment of Dr Farrukh Salim as government's spokesperson on economic matters is a classic example of how this government is also getting addicted to sycophancy. It is true that no one expects the government to appoint a person who may not subscribe to its ideology and policies. Yet, the appointment of Dr Farrukh is problematic in the sense that he was picked probably not for his expertise but because of his art of sycophancy.

The government appointed the spokesperson on economic matters after getting bad press over its decision to approach the International Monetary Fund (IMF). The fallout was obvious given the stance taken by the Prime Minister before his election. He always spoke against going to the international lender for a bailout package. As part of damage control exercise, Dr Farrukh's services were hired to justify the IMF move. The government is well within its right to project its policies in a positive light. But such an approach can only yield short-term benefits. You can fool people some time but can't hoodwink them every time. The best course correction is to focus on policy-making and structural reforms the Prime Minister has often spoken about. Till now, the government's entire focus is on optics. Whether it is austerity drive or to auction buffaloes or give an anchor unfettered access to the sprawling Prime Minister House; solid policies can be substituted for these measures. There is no denying the fact Pakistan needs belt tightening given the current economic crunch. But there are far bigger issues confronting Pakistan's economy than just selling buffaloes. Had the government taken the decision about the IMF earlier it could have prevented the stock market from crashing.

Despite brewing economic crises as well as other follies committed by this government, the Prime Minister instead of acknowledging the problems is increasingly relying on media management. His Information Minister perfectly illustrates that approach. The government seems to be following the 'offensive defensive' policy. In order to cover up its own shortcomings, it is targeting opposition parties.

Nevertheless, the government can be given the benefit of the doubt given their first experience governing this complex country. However, it needs to pull its socks up because sooner or later it would not be given this benefit of doubt if it continues to repeat the same mistakes and then try to cover up those with media management. What it needs to realise that this approach will not deliver the promised 'Naya' Pakistan.

If Imran wants to succeed he needs honest and objective people around him. It is certainly not easy to accept criticism when you occupy the seat of power. And it is a fact no one hates flattery. In our land of the pure there is no dearth of such people who always mislead and distract leaders at the helm with their false praise. Imran needs to beware of such characters else his 'Naya' Pakistan project is not going to take shape.



Published in The Express Tribune, October 15th, 2018.

Like Opinion & Editorial on Facebook, follow @ETOpEd on Twitter to receive all updates on all our daily pieces.
COMMENTS (1)
Comments are moderated and generally will be posted if they are on-topic and not abusive.
For more information, please see our Comments FAQ