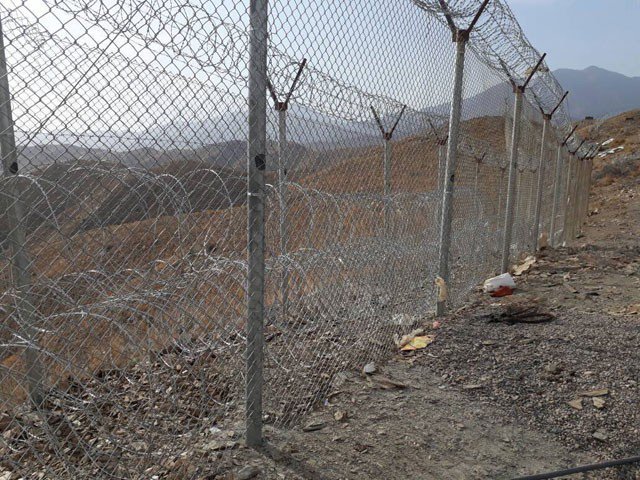 ---
QUETTA: Pakistan on Sunday closed its Friendship Gate with Afghanistan in Chaman following a clash between security forces of both the countries over fencing along the bordering town of Sakan Kanarr.

The Pakistani border guards were busy in fencing when Afghan security forces tried to stop them, which resulted in an exchange of harsh words. Soon after, the dispute escalated into a battle as both forces exchanged fire. No casualties were reported.

Pakistan started fencing along the 2,400 kilometres Afghan border in Khyber-Pakhtunkhwa and Balochistan to prevent terrorists and smugglers from entering the country.

Numerous rounds of negotiations between officials of both the countries failed to yield any positive result as Afghanistan opposes Pakistan's move of fencing its border.

Following Sunday's clash, the Pakistani officials closed the Friendship Gate at the Pak-Afghan border in Chaman, suspending all kinds of trade movements, including supply vehicles for NATO forces in Afghanistan.

Hundreds of people on both sides of the border were stranded, while people living in the bordering town were gripped by fear.

Pakistan has increased its troops and patrolling along the Pak-Afghan border to control any violation by the Afghan forces.

Residents of Chaman staged a protest against Afghan Inspector General of Border Police Commander Abdul Raziq Achakzai. The protesters chanted full-throated slogans against Achakzai for provoking clashes at the Pak-Afghan bordering town of Chaman.
COMMENTS (3)
Comments are moderated and generally will be posted if they are on-topic and not abusive.
For more information, please see our Comments FAQ