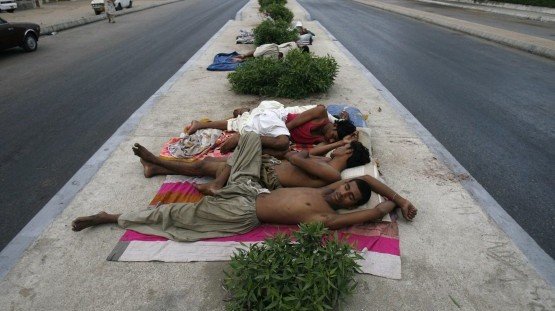 ---
KARACHI: Everybody would like to offset the accumulated burden of record inflation of the last three years in this budget, but whether this will happen is a big questions mark.

What people want to see in upcoming budget is a difficult question to answer.

What should the government do to ease the problems of the salaried class who do not believe in the government formula of measuring inflation? Ask anybody and he/she will answer back: "Inflation in the country is at least double of what government figures suggest."

Pakistanis have seen continuous double digit average inflation in the last three years. In fiscal year (July to June) 2008 average inflation was 12 per cent rising to 21 per cent in 2009 – a time when even the most optimistic Pakistani was forced to say enough is enough!

After breaking 37 years inflation record in FY 2009, State bank report 2009 said, Pakistanis were hoping that inflation would come down to single digits. But, that never happened, and average inflation continues to hover around 12 per cent throughout FY2010.

In such a scenario, government employees expect at least a 25 per cent raise in salaries, for they believe they did not get enough raise in the last budget. The salaried class in private jobs hope for at least 30 per cent raise in salaries, which seems very difficult.

The government has raised over 35 per cent electricity rates in FY10 and intends to further raise 6 per cent to completely waive off subsidies in power sector. Everybody knows this would be increase inflation along with high petroleum prices but economists believe that Pakistanis have sustained the stabilising phase of the economy.

To the economist, the average Pakistani asks: "If this is stabilizing phase in which I have no electricity while my utility bills keep inflating, what will I get after the stabilisation phase?"

Hafeez Shaikh, Advisor to the Prime Minister on economic affairs has already made it clear that the government would end subsidies (except for the poor) and that the elite will not be allowed to subsist on the poor's subsidies.

Let's see what people get from the upcoming budget.

What can be expected is that the government may launch a job creation strategy, along with increase in income tax exemption limit for the salaried class who are fed up with unprecedented inflation.

Tax exemption for essential items like drugs and food items especially from value added tax (Vat) and cut in taxes on petroleum products is another demand. People also expect to see a clear strategy that can improve the pace of reforms in the economy.

In line with the charter of democracy, people also expect that leader of the opposition; Nisar Ahmed would continue to keep a check on corruption.

The Express Tribune asks, what do you expect from the budget? Comment below.
COMMENTS (4)
Comments are moderated and generally will be posted if they are on-topic and not abusive.
For more information, please see our Comments FAQ