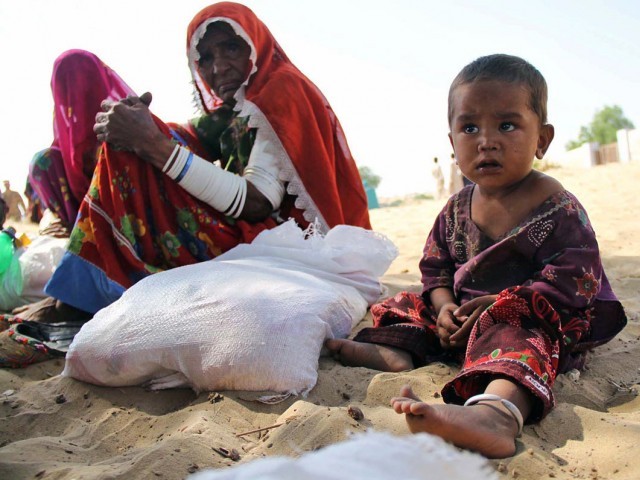 ---
ISLAMABAD: The Supreme Court on Thursday was informed that at least 60,000 residents of drought-stricken Thar live below the poverty line as the chief justice gave three weeks to the provincial government to control malnutrition in the impoverished region.



The bench, headed by Chief Justice Saqib Nisar, also asked for a detailed report on the matter. Justice Nisar also requested Pakistan Peoples Party (PPP) leaders Bilawal Bhutto-Zardari and Asif Ali Zardari to assist on the issue.



Sindh govt provides relief for drought-hit Thar

"Appeal for donations or seek help from the public, do what you must but conditions in Thar must not deteriorate further," the CJP urged.

During the hearing, the chief justice also questioned the head of the SC-mandated Judicial Commission on Water and Sanitation, Justice (retd) Amir Hani Muslim, on the prevailing water crisis in Thar.

The court advised the authorities to ensure the provision of medical facilities in all hospitals to take emergency measures regarding the provision of water and food.

Justice Nisar also said he would visit Mithi on Sunday.

Sindh CM approves wheat distribution to drought-affected families

AG Sindh informed the court that most people die because the food they eat contains little nutrition. Lawmaker Ramesh Kumar added that the area has no schools or health centres. The provincial AG suggested forming a committee to probe the matter.