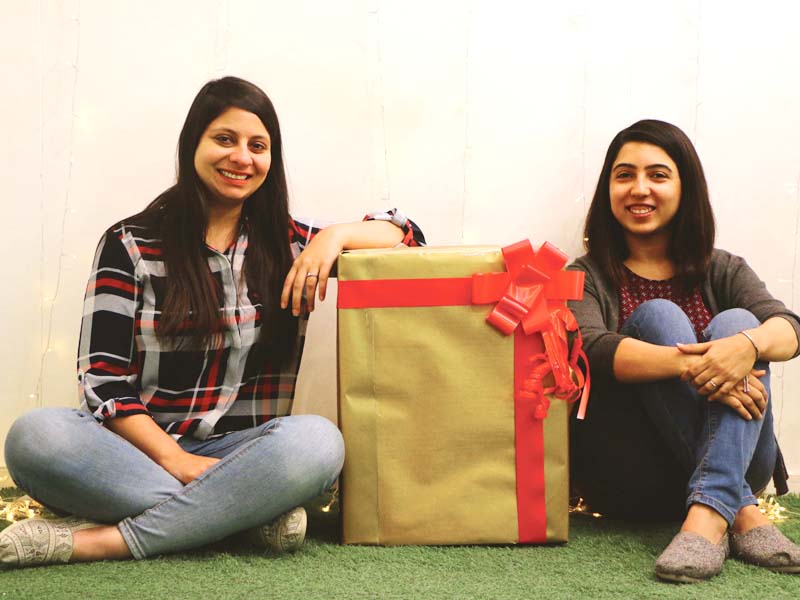 ---
JustBecause.pk is the first online wedding registry in Pakistan. Shafaq Sewani and Kashaf Jamal, the founders of this new digital start-up discuss their goals along with their aim behind this set-up

What was your inspiration behind this startup?

The idea actually struck us while we were in university abroad. Shafaq was getting married right after and since a lot of her friends and family lived abroad, they all wanted to contribute in some way to the occasion and she was constantly asked if she had a list of items that she wanted as gifts. 




Describe the process of setting up this startup

It has been a long journey; the most nerve wrecking part was to take the plunge and quit our jobs! Since we pretty much had the idea and its execution (to a certain extent) sorted, we initially decided to save up on operating expenses and work from home. We applied for incubation at the Nest I/O and getting chosen was god-sent. 

What do you love most about your job?

The challenge, the learning curve and the uncertainty! We are pure finance individuals, but over the last few months we've had to learn the basics of marketing, supply chain, operations etc. This industry always keeps you on your toes and you learn to celebrate the ups and move past the downs.




You have no competition in Pakistan, where do you draw inspiration from?

While studying in Turkey, we were in awe of all the things happening with the internet and we knew that we wanted to somehow be in the middle of all that. 

What has been the most challenging about the first two registries?

Getting the two people to register was a challenge in itself! Since the concept is so new here, most of the time people just do not want to try it or they are constantly worried about "log kya kahenge, gifts mang rahe hain." Just explaining to them that this would make the life of the guests much easier and you will get all the things you actually want has been an uphill battle. 




What has been one of the most memorable experiences from this venture?

Getting selected in the top 10 teams in the national and international round of a start-up competition. It was totally unexpected and we loved every moment of it. 

What new ideas/ plans do you have for 'Just Because'?

We have some awesome ideas in the works for 'Just Because'! Firstly we will be entering the baby market and will be launching our baby registries very soon! We have already signed up with a big baby brand and will stock all the required items for mothers-to-be/new mothers. Secondly, we have launched our planning tools, which currently include wedding invites that  are custom designed invites with personalised envelopes. They can also avail our delivery services and get RSVP's through our guest list manager. 

How does 'Just Because' aim to become a helpful tool for a bride-to-be?

By helping the bride and groom to plan a wedding of their dreams and get the gifts they want from all the people they love. We aim to make 'Just Because' a one stop solution to all things wedding.




What are the different roles of the team members?

That's a tough one! At this stage both of us are doing everything and that mostly comprises of stepping out of our comfort zone. While we both are huge stress-takers, I (Kashaf) am more of the pessimist where as Shafaq is the optimist.

How does 'Just Because' stand out in the very saturated wedding market?

'Just Because' is a first of its kind wedding focused website which aims to make the process of gifting easier for both the couple and guests and we ensure to cover all aspects. We help people create memories by allowing them to create and share wish lists with their loved ones. 

Describe a day at 'Just Because' in one sentence?

Coffee. Work, work, work. Coffee. Meeting, snack, break, meeting. Coffee and food (very important or our co-founder Shafaq gets super cranky). More meetings/work. More coffee and this alternates throughout. Yes we are big foodies and coffee addicts.