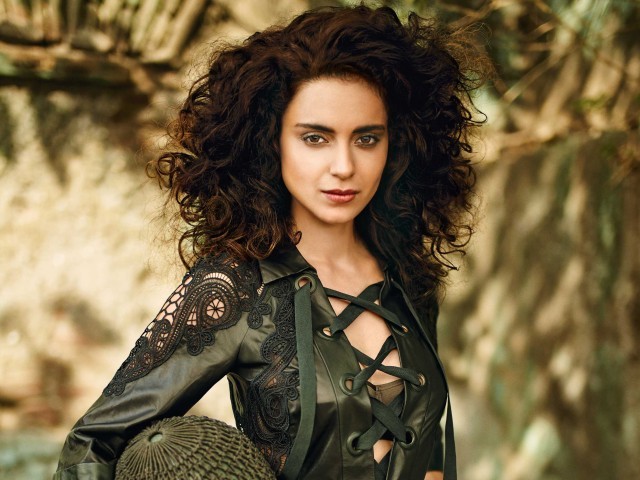 ---
After film-maker Anurag Kashyap announced that disbandment of his production house Phantom Films, an anonymous woman approached him and told him that the co-founder of the company, Vikas Bahl had molested her in 2015 during the promotional tour of Bombay Velvet. The woman - a former employee of Phantom Films - had approached Kashyap at the time of the incident as well, but the matter was not given importance until now. In response to the victim's statement, Bollywood actor Kangana Ranaut extended her support and revealed that she too was harassed by Bahl.

Kangana Ranaut speaks about ban on Pakistani artists in India

In an interview with India Today, Ranaut said that Bahl had misbehaved with her on the sets of Queen which was helmed by the latter. The 31-year-old actor stated, "I totally believe the woman. Even though Vikas was married back in 2014 when we were filming Queen, he bragged about spending quality time with a 'new woman' every other day. I don't judge people and their marriages but you can tell when addiction becomes sickness. He partied every night and shamed me for sleeping early."




She added that Bahl would get uncomfortably close at times. "I often told him off. He was scared of me but every time we met, he'd bury his face in my neck, hold me really tight and smell my hair. It took me great amount of strength and effort to pull myself out of his embrace. He'd say, 'I love how you smell'."

The Tanu weds Manu star continued, "I could tell something is wrong with him and I believe this girl. But now that Phantom Films has been dissolved, many people are attacking the girl even though she asked for help long ago. At that time, the story was conveniently killed but I still supported her at that time as well."

Ranaut also explained that she had lost out on a project when she offered a hand to the victim earlier. She said that Bahl had approached her with a script about a gold medalist from Haryana but he then stopped talking to her. She shared that she didn't mind losing the project because she was more determined to stand for what was right.




However, Ranaut was shocked at the industry and people's hypocrisy stating that people are only standing up for the victim now but refused to believe her when she initially shared her ordeal. She demanded people to take serious action instead of indulging in timely gossip and said, "It's amusing that after the news of Phantom Films' dissolution many are finding the courage to attack Vikas. Attacking powerless men won't begin a movement. Selective outrage will only serve as entertainment, this will just be tabloid gossip and nothing else."

Kashyap announced the dissolution of Phantom Films on Twitter adding that the founders - himself, Bahl, Madhu Mantena and Vikramaditya Motwane would be heading their separate ways. He said, "Phantom was a dream - a glorious one - and all dreams come to an end . We did our best. We succeeded and we failed. But I know for sure we will come out of this stronger, wiser and will continue to pursue our dreams our own individual ways. We wish each other the best."


Phantom was a dream, a glorious one and all dreams come to an end . We did our best and we succeeded and we failed. But i know for sure we will come out of this stronger, wiser and will continue to pursue our dreams our own individual ways. We wish each other the best.

— Anurag Kashyap (@anuragkashyap72) October 5, 2018


Motwane also wrote, "Vikas, Madhu, Anurag and I have decided to dissolve our partnership in Phantom and go our separate ways. It's been the craziest, greatest journey and the most wonderful partnership of my life. My three partners have been my family through thick and thin and I can't thank them enough for their love and support for the past seven years. I wish them nothing but the best on their individual journeys from here on and hope our paths will cross again in better times."

https://twitter.com/VikramMotwane/status/1048303234308177920

No male actors ready to work with Kangana Ranaut, says new report

Bahl is currently working with Hrithik Roshan on Super 30. However, considering the allegations against the film-maker, it's uncertain if the film will hit screens on its proposed date of January 25, 2019.



Have something to add to the story? Share in the comments below.
COMMENTS (1)
Comments are moderated and generally will be posted if they are on-topic and not abusive.
For more information, please see our Comments FAQ