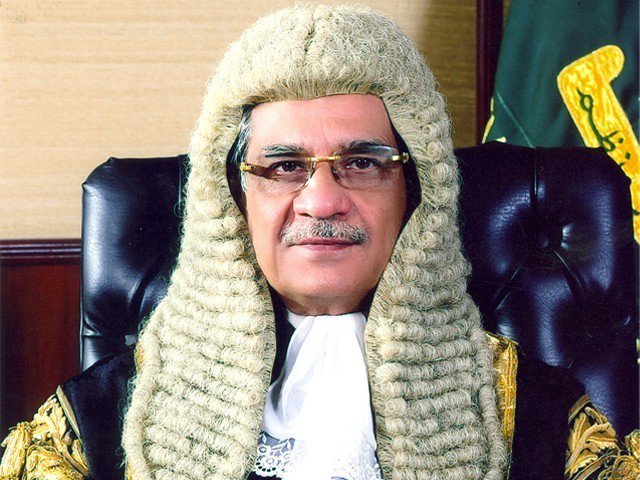 ---
ISLAMABAD: Chief Justice Saqib Nisar on Friday said that the Capital Development Authority (CDA) should first take action against Prime Minister Imran Khan's Bani Gala residence while hearing a case pertaining to illegal construction in the federal capital's suburb.

During the hearing, the full bench headed by Justice Nisar said PM Imran should be the first person to take steps towards regularisation of his property in order for others to follow his example.

The premier's counsel, Babar Awan, replied they will cooperate with the CDA to resolve this issue.

SC halts demolition of illegal buildings in Bani Gala

Justice Nisar further inquired regarding how they are planning to cooperate and what documents are they planning to take to the development authority.

PM Imran should initiate regularisation of Bani Gala properties: CJP

A report by Survey of Pakistan regarding encroachment in Bani Gala was submitted during the hearing on Monday, to which Justice Nisar remarked that whoever illegally constructed buildings in the area will be subject to a fine.