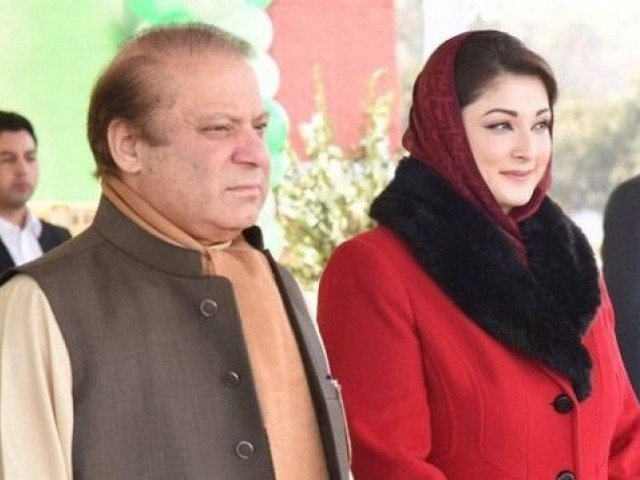 ---
ISLAMABAD: In an interesting development, the National Accountability Bureau's (NAB) Director General Rawalpindi Irfan Naeem Mangi has met with the two accountability court judges who have been holding trial of former premier Nawaz Sharif and his family members in three corruption references.

Mangi, who was also part of the joint investigation team (JIT) that probed into Sharif's offshore assets in line with the apex court's order, met with Judge Muhammad Bashir and Judge Arshad Malik on Thursday after the court hours. The meeting continued for around 90 minutes.

The meeting is crucial as Judge Bashir has already given judgement against Sharif, his daughter Maryam and son-in-law Captain Safdar in the Avenfield Apartments reference while Judge Malik is currently hearing the remaining two references – Al-Azizia and Flagship Investment.

Pakistan is a role model in corruption fight: NAB chief

NAB prosecution team's head Sardar Muzaffar Abbasi also accompanied Mangi during the meeting.

Mangi was also one of the two JIT members who had gone to Dubai for a day to collect some documents of a company, Capital FZE. On the basis of these documents, the Supreme Court disqualified Sharif on July 28, 2017, while also ordering NAB to file corruption references against him and his family.

As Mangi came out of the judge's chambers, a reporter asked him how was his meeting with the judges. Mangi replied that it was a routine meeting and issues like lack of air-conditioning and proper seating arrangements for NAB officials in the court building were discussed.

To a query, he said the Panama references were not discussed during the meeting. "Panama Papers case is over now. We are not even witnesses in the references anymore. Whatever needs to be done is to be done by the courts."

'I had no option but to file reference'

NAB's last witness against the disqualified PM Sharif and his sons in the Al-Azizia & Hill Metals Establishment (HME) reference said on Thursday he had no option but to file reference against Shairfs in time following the directions by Supreme Court and NAB's Executive Board.

During cross examination, NAB's investigation officer in Azizia & HME, Mehboob Alam, informed Judge Malik that he had to file the reference within six weeks after the apex court's July 28, 2017 judgement. NAB's executive board had also directed him to file reference against Sharifs, he added.

"Both the directions were binding upon me and I had no option but to file the reference within six weeks," said Alam while answering a question posed by Sharif's counsel Khawaja Haris.

Previously, NAB IO in the London flats reference, Imran Dogar, had also admitted that the Supreme Court and NAB chairman had issued directions to 'prepare and file' reference pertaining to Avenfield Apartments within six weeks from July 28, 2017 on the basis of the material collected and referred to by the JIT.

PTI government will not last more than two years: Javed Hashmi

The former premier and his sons were named in three references – Avenfield Flats, Flagship Investment Limited and 15 other companies as well as Azizia and HME – while Maryam and Safdar were named in the Avenfield reference.

After almost 10 months' trial, the Accountability Court Judge Muhammad Bashir on July 6 convicted and sentenced Sharif, Maryam and Safdar to 10-year, 7-year and two-year imprisonment. However, on September 19, the Islamabad High Court suspended their sentences, paving way for their release.

During cross examination, Haris enquired how the investigation officer obtained copies of the references and several other documents related to the case. Following the cross examination, the hearing was adjourned till Friday (today).

Meanwhile, it is learnt that NAB officials had started work on challenging the Islamabad High Court (IHC) decision in the Avenfield reference by virtue of which bails were granted to members of the Sharif family.
COMMENTS
Comments are moderated and generally will be posted if they are on-topic and not abusive.
For more information, please see our Comments FAQ