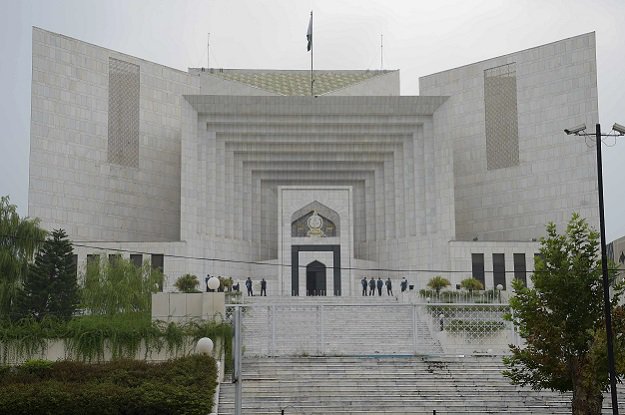 ---
ISLAMABAD: The Supreme Court on Thursday inquired if an individual's maternal name could be used on official documents in cases where the father is absent as a three-member bench heard the case of a young woman trying to have her father's name removed from her identification documents.

Girl moves top court for removal of father's name from her official documents

Petitioner Tatheer Fatima informed the court that when she approached her father for documents connected to her matriculation, he asked her to first malign and denounce her mother.

Chief Justice of Pakistan Mian Saqib Nisar asked senior lawyer Makhdoom Ali Khan and the Attorney General of Pakistan (AGP) Anwar Masoor Khan to assist in the case.

Khan, who has been appointed amicus, contended that there are many developed and developing countries that do not identify an individual's parents on their passports. He also recommended that the bench should inquire from the AGP regarding the need for the requirement.

No concept of disassociation, SC remarks on petition seeking surname tweak

Earlier, Makhdoom had said there was an issue of competing interest between the two parties involved in the matter. It was in the state's interest to seek comprehensive information on its citizens and the competing interest of the individual to keep personal information private.

The bench issued a notice to the AGP over the point and adjourned the hearing until October 23.

The absence of a legal provision on disassociation is much like the absence of Tatheer Fatima's father in her life. There is no law governing the removal of a father's name from a child's and this is a unique case facing the apex court.