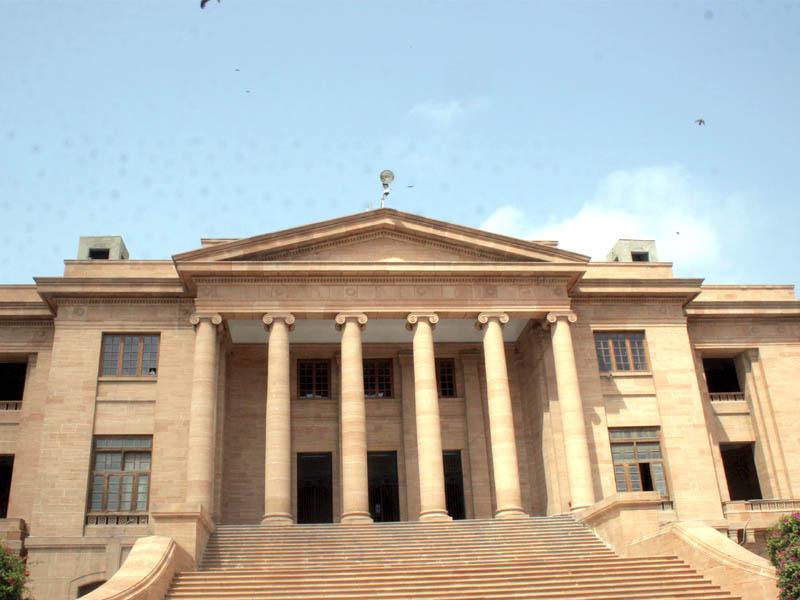 ---
KARACHI: The Sindh High Court (SHC) on Tuesday ordered deputy commissioners to submit personal affidavits, verified by NADRA, listing details of development funds provided to their districts by private petroleum and gas companies. The SHC also issued notices to the deputy prosecutor and summoned him at the next hearing on October 16.

Govt reduces petrol price by Rs4.26 per litre to 'provide relief'

A two-member bench headed by SHC Chief Justice Ahmed Ali Shaikh was hearing a petition that sought details of development funds provided by private oil and gas companies. Over 18 officials from the offices of the deputy commissioners and Pakistan Petroleum Limited (PPL) were present at the hearing.

The court expressed dissatisfaction over the report presented by the deputy commissioners and the PPL management. The court also issued notices to the Oil & Gas Development Company and Mari Petroleum Company seeking similar details in the next hearing.

According to a report submitted by the Ghotki deputy commissioner, development work had been carried out in Sukkur. The court questioned why the work was carried out in Sukkur as the funds were meant for Ghotki. "This is how you utilise funds? The people are dying of starvation in Thar and deputy commissioners are enjoying life?" said the court, expressing its displeasure. "How would the situation in Sindh change with the presence of people like you sitting over there? If people like you are sitting on top positions, then we cannot expect any progress in Sindh," the court reprimanded the government officials.

The court also came down hard on the oil companies and questioned their representative about the number of jobs that had been given to locals at their production sites. "How unfortunate that you don't have locals even as clerks in the areas from where you are extracting oil and gas." The company managers were asked to provide details of their oil and gas production since 2013, along with financial details.

Ministry told to auction off petrol pumps, shops

The court also expressed its displeasure over the development work in Badin. Addressing Badin's deputy commissioner, the court said, "Only stray dogs roam in Badin but no development work." Officials were reprimanded over the lack of facilities available to the locals. "Your children study in posh schools but the children of poor farmers are deprived of basic facilities. The heavy vehicles of the oil companies you use are actually meant for the poor people of your district."

Published in The Express Tribune, October 3rd, 2018.
COMMENTS
Comments are moderated and generally will be posted if they are on-topic and not abusive.
For more information, please see our Comments FAQ