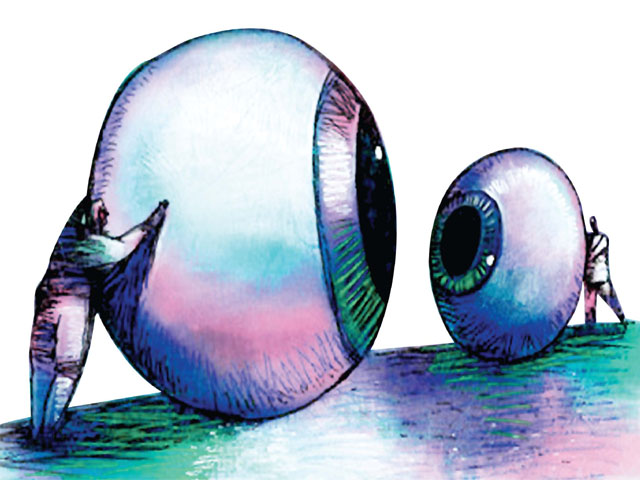 ---
KARACHI:

While Pakistan's financial stabilisation programme is on track but faces risk, the country missed its end-March fiscal deficit and borrowing from the central bank targets, top officials said this month.


In a letter of intent dated May 3, but posted on the International Monetary Fund's website over the weekend, the country's top economic adviser and central bank governor wrote that according to preliminary information, Pakistan missed its 2009/10 third-quarter fiscal deficit and net government borrowing by the central bank targets by 0.4 percent and 0.2 percent of gross domestic product, respectively.

"We continue to face challenges to our stabilisation programme due to a widening of the military operations, revenue shortfalls and delays in disbursements of pledged donor support, which has complicated fiscal management, while inflation has picked up," the officials wrote.

The letter was written before the IMF approved the fifth tranche of a $10.66 billion emergency loan to Pakistan.

Pakistan also assured the IMF that it has taken the necessary steps to introduce a value-added tax (VAT) to replace a general sales tax by July 1, 2010. The International monetary fund has released the fourth review report on economic performance of Pakistan and forecasted Pakistan's GDP growth to remain at 3%.

After reviewing Pakistan's quarterly review report, the IMF said that reforms regarding electricity remained below expectations. The electricity tariff was expected to rise by 6% in April but authorities signaled a delay in this action and final date is not finalized.


According to an IMF report, economic performance remained good but the rise in inflation was more than expected.  The inflation rate is to remain at 11% to 12% during the fiscal year 2009-10.




An external current account deficit was at 4%, Trade deficit and borrowings were at alarming level in March but Pakistan had fulfilled all conditions by the end of March, the report said. The SBP kept its key policy rate unchanged last week at 12.5 percent for the next two months to counter rising inflation and a widening fiscal deficit.




According to the review report, forex reserves remained stable since October, 2009.
COMMENTS (2)
Comments are moderated and generally will be posted if they are on-topic and not abusive.
For more information, please see our Comments FAQ