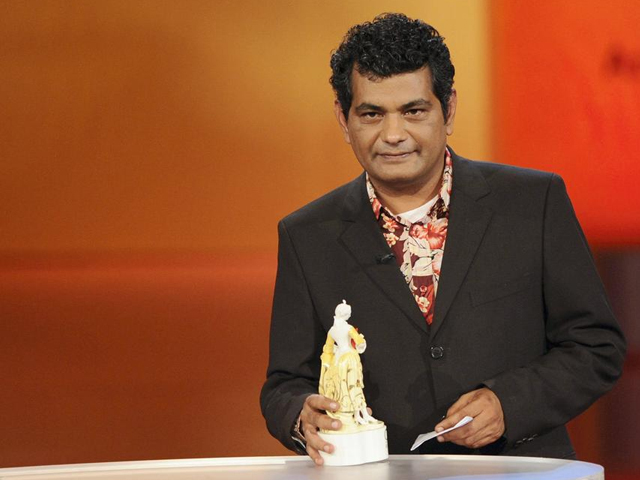 ---
Famed author Mohammed Hanif who penned the award-winning critically acclaimed novel A Case of Exploding Mangoes is all set to release his next book titled Red Birds. In an interview with Vogue India, the 53-year-old British-Pakistani writer spoke about writing his upcoming novel, fighting censorship and his feminist gaze.

Mohammed Hanif: Back with (another) bang

It has been seven years since Hanif's last novel. Speaking of returning to fiction, the author said, "I returned to it every single day for those seven years. Sometimes it was there and sometimes it just disappeared. It's like going to the same spot every day of your life in the hope of catching a glimpse of your beloved and sometimes they are there as you remember them and sometimes there's just an empty spot."

He shared that the reason he wrote Red Birds was because he had lost two of his friends within a span of a few months. At the time, he was also doing a report on people missing in Pakistan. Hanif stated, "I was getting to know the fragility of their hope and the horror that awaited them if their struggle was to end. And if I turned on the TV to distract myself, I saw horrible wars going on in Yemen, Aleppo, Kabul and Quetta."




The author thinks that people have gotten used to the ongoing wars but they still feel safe in the vicinity of their homes. He explained, "All these horrifying things pickled in my head and somehow turned into a story. It was a way of talking to the friends I had lost and since our conversations were always full of laughter, gossip and impossible things, it turned into a funny book about sad things. More of me has gone into this book than any other."

The 53-year-old writer added that he tries to stay true to his characters which often become the opposite of "fighting censorship". He believes that one should always speak up for the people who have been silenced but still be wise and learn to occasionally stay mum.




Discussing his last book, Our Lady of Alice Bhatti, Hanif addressed why he chose to pen a "feminist novel" as most male writers tend to avoid the subject. He stated, "I think when your central character is a woman - whatever your agenda - it becomes a feminist project and that was probably true about Alice Bhatti. While I was working on missing people's stories, I realised that almost 99% of them were men. Those protesting for their return were often women, some as young as 11, some university students, some who had never spoken up in a public space."

I am the laziest person I know: Mohammed Hanif

"But in the last few years, as more men have disappeared or threatened with abductions, more women have spoken up. So, I guess the novel mirrors the reality that for a long time it's just been boys talking - even if they were talking about the women around them - but then the women get hold of the mic and they get to say the last word."

Hanif's novel Red Birds will hit shelves in October 2018.

Have something to add to the story? Share in the comments below.
COMMENTS (1)
Comments are moderated and generally will be posted if they are on-topic and not abusive.
For more information, please see our Comments FAQ