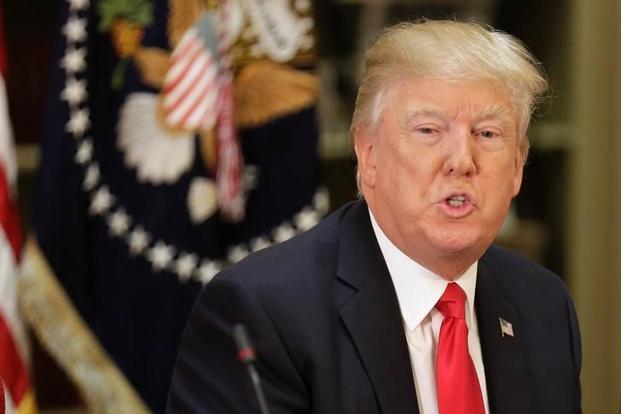 ---
ISLAMABAD: Foreign Minister Shah Mehmood Qureshi on Tuesday said President Donald Trump intended to rebuild the US relations with Pakistan.

"I met with President Trump at the reception where I had the opportunity to discuss Pakistan-US relations with him. I requested him that we have had cordial relations and need to rebuild them," he said while speaking to PTV after meeting the US president on the sidelines of the 73rd session of the UN General Assembly.

The foreign minister said he discussed with President Trump matters relating to bilateral relations. "President Trump extended good wishes for Prime Minister Imran Khan," he said.

During the meeting, Qureshi apprised Trump of the historic Pak-US relations which needed to be re-phrased.

Qureshi leaves for UNGA session in New York

"President Trump agrees with the view and says that the United States intends to re-build the relations," he said, adding that he found attitude of President Trump positive during the meeting.

Qureshi said he also met US Secretary of State Mike Pompeo and his wife. "A special meeting with Secretary Pompeo was scheduled for October 2," he added.

This was their second meeting within a month. Qureshi said that Pompeo also sent his greetings to Prime Minister Imran Khan. "Send my regards to your leader," Pompeo told Qureshi.

The foreign minister is scheduled to address the UN General Assembly on Saturday (September 29).

The meeting came just weeks after United States Secretary of State Michael Pompeo visited Islamabad and discussed with the top Pakistani civil and military leadership issues impeding good relations between the two countries.

Pompeo was the first foreign dignitary to meet the newly elected prime minister. During his talks with Pakistani officials, Secretary Pompeo focused on two major issues: efforts to revive once close ties between the two states and Pakistan's support for a US-led move to jump-starting the Afghan peace process, the sources said.

US officials had been urging Pakistan to help end the Afghan war, adding that recent terrorist attacks in Afghanistan have not discouraged them from negotiating peace with some Taliban factions.

"What we're seeing here is, there are some factions, some elements of the Taliban that clearly are not on board with peace. Others do want to have peace negotiations and peace discussions," said State Department Spokesperson Heather Nauert had said while commenting on terrorists attacks in Afghanistan.

Apparently, Washington believes that Pakistan still has enough influence over the Afghan Taliban to persuade them to join the peace process, and wants Islamabad to help establish a political setup in Kabul that would allow a peaceful withdrawal of American troops from Afghanistan.

In recent statements, US officials have also expressed the desire to restore their once close ties with Pakistan.

In an earlier statement, a senior US official had hoped that the Pakistan Tehreek-i-Insaf government would work with the US for translating tough issues into mutual achievements.

"We recognise and welcome the newly elected Pakistan Prime Minister Imran Khan on taking the oath of office," Nauert said.

"For over 70 years, the relationship between the United States and Pakistan has been a vital one," she said. "The United States looks forward to working with Pakistan's new civilian government to promote peace and prosperity in Pakistan and the region."
COMMENTS (6)
Comments are moderated and generally will be posted if they are on-topic and not abusive.
For more information, please see our Comments FAQ