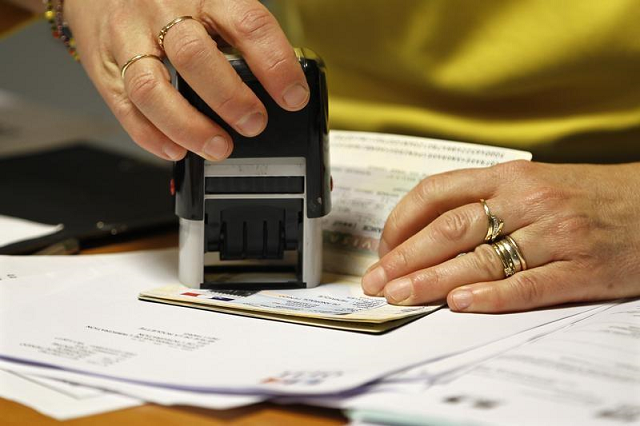 ---
RIYADH: Saudi Arabia will offer an electronic visa for foreign visitors to attend sporting events and concerts from December in an attempt to diversify its economy and open up its society, the kingdom said on Tuesday.

The 'sharek' visa process will be introduced for the inaugural Saudia Ad Diriyah Erace Prix  on December 15, according to a statement issued by the General Sports Authority on Tuesday.

Saudi Arabia declares online satire punishable offence

In December, Saudi Arabia announced that it would begin issuing tourist visas in the first quarter of 2018, its top tourism official said, a first for the kingdom as it undergoes major economic and social reforms.

Prince Sultan bin Salman bin Abdulaziz said that "all government approvals" were in place for the launch of electronic visas in 2018 to "all nationals whose countries allow their citizens to visit" Saudi Arabia.

Saudi Arabia to launch first new cinema at private VIP event

"We are now just preparing the regulations — who is eligible for the visas and how to obtain them," added the head of the Saudi Commission for Tourism and National Heritage, who is a son of King Salman.

Saudi Arabia is also aiming to become an A-rated country for entertainment and tourism, Saudi General Entertainment Authority CEO said in February.

Pakistan will soon ink investment deal with Saudi Arabia: Asad Umer

The initiative is part of the Saudi government's Saudi Vision 2030 master plan, which aims at transforming the kingdom into a diversified economy independent of oil revenues that currently account for 87 per cent of the national budget.

With additional input from AFP and Xinhua.
COMMENTS
Comments are moderated and generally will be posted if they are on-topic and not abusive.
For more information, please see our Comments FAQ