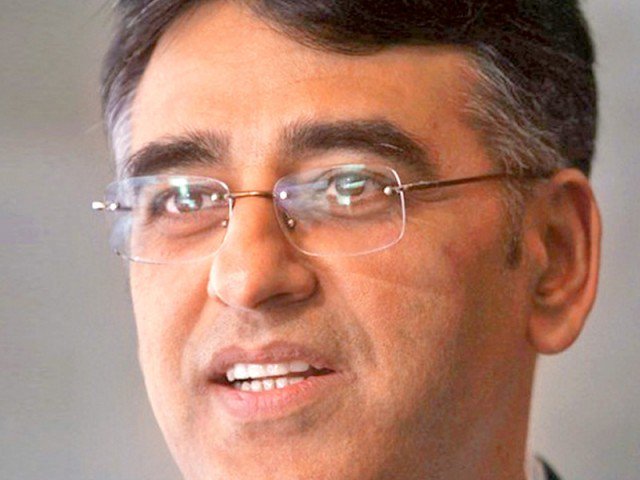 ---
ISLAMABAD: Disregarding the tradition in lower house about budget debate, Finance Minister Asad Umar on Monday directly responded to the speech of the Leader of Opposition Shehbaz Sharif, rejecting his various claims about economy, power, dams and the China-Pakistan Economic Corridor (CPEC)

Traditionally, the finance minister takes notes when other members speak on budget and addresses those points on conclusion of all the speeches. However, Umar stood up right after Sharif's opening speech and started responding him, despite opposition members' protest against 'breach of norm'.

'Economists fear budget deficit may rise beyond Rs2tr

Umar said the gas prices had been hiked by 10% for the poor but 145% for the elite. Telling the rationale for the hike, he said the Oil and Gas Regulatory Authority (Orga) had cited Rs154 billion losses in the system.

Talking about claim of Sharif about burdening the poor, he said during the last Pakistan Muslim League-Nawaz (PML-N) government about six lakhs ton of urea were exported and there was hardly anything in Kharif skyrocketing the prices of urea.

He said he wished Shehbaz Sharif were the minister for finance when the PML-N was in power. Talking about circular debt, the minister again refuted opposition leader's claim of minimising it in the PML-N's tenure and said it only jumped to Rs1,180 billion in last one year which was Rs503 billion in 2013.

Pakistan will soon ink investment deal with Saudi Arabia: Asad Umer

"How can you say we had no major issues when we took the reins. There is crisis in every area," he said.

The indirect tax rates, he said, had been announced for cars over 1800cc and costly phones and these were few of the items the poor did not buy. "Let me assure you that those who are not paying taxes will not go scot free and we will show you how to go after them," he stated.

He said government would also modify the sections in money bill about non-filers. About the cut in the Public Sector Development Programme (PSDP) he said the last year's development budget was Rs661 billion and "I assure you that our spending will be higher than 10%."

He also announced that unlike former finance minister Ishaq Dar, he would try to appear before the standing committees. The minister blamed the former PM Nawaz Sharif for not naming Indian spy in Pakistan's custody at any forum and refusing to meet Kashmir's Hurriyet leaders in India.