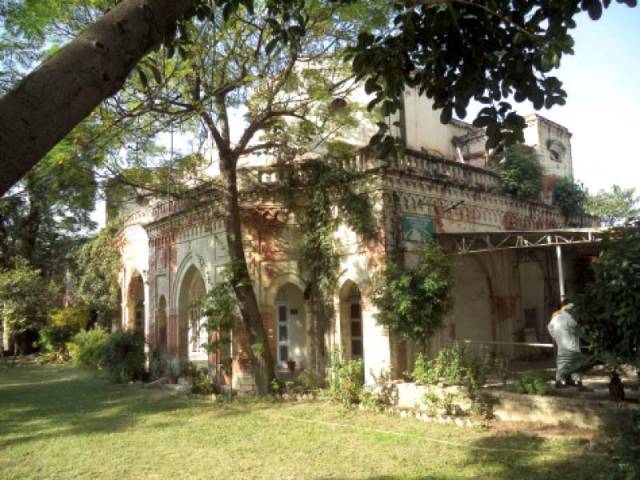 ---
LAHORE: Several families, including sixth generation descendants of Maharaja Ranjit Singh, claim they are being evicted from their homes by the Miani Sahib graveyard administration.

The wheels for the eviction were set in motion after the demolition of their residences in Bagh Gull Begum area.

The residents claimed their properties had been transferred from generation to generation; even before the partition of the subcontinent and they had the complete record and substantial evidence till the latest property transferred in 2017. On the other hand, the Miani Sahib administration said the residences were being demolished as it was the property of Miani Sahib graveyard and the people living there were encroachers.

Sikh devotees to reach Pakistan for Maharaja Ranjeet Singh's urs

"On what grounds are we being declared encroachers? Why are our houses being demolished when we have the complete record of the land?" asked Muhammad Farooq Khan, a sixth generation descendant of Rani Gull Begum, the wife of Maharaja Ranjit Singh. He said Rani Gull Begum and Maharaja Ranjit Singh had no children, owing to which they adopted a child named Sardar Khan. After Gull Begum's death, the agricultural land of 200 kanals was transferred to Sardar Khan who had two children Jahangir Khan and Bahawal Khan. Jahangir Khan had four sons Nauman Khan, Usman Khan, Hassan Khan and Ghulam Khan, while Bahawal Khan had one daughter Piari Begum. Later, the land was transferred in their names.

In 1930, these three children started selling the agricultural land, while the Miani Sahib administration had no connection with the property. He said his parents purchased the land from Usman Khan. Faorooq also claimed that he has the record of water tax paid on agricultural land in 1936-37.

He said several people purchased the land of Bagh Gull Begum from his grandfather Usman Khan. He said the Miani Sahib administration claimed that 16.5 kanals of land, out of a total 200 kanals, belonged to the graveyard administration. He asked where the Miani Sharif administration was at that time when the land of 200 kanals was being sold by his grandfather. He said Miani Sharif administration wanted to occupy their properties by portraying the actual owners as land grabbers and encroachers.

Syed Tahir Mehmood, who belonged to the family of a spiritual leader Pir Abdul Ghafar Shah, said they had purchased a total of five kanals and 17 marlas from Professor Khawaja Dill Muhammad in the period from 1934 to 1945.

Sikh yatrees leave for India

"Then a law was introduced in 1962 in the era of General Ayub Khan for the Miani Sharif graveyard. Under the said law, the graveyard's administration acquired their one kanal five marlas land from Khasra 6574 (a legal agricultural document used in India and Pakistan that specifies land and crop details) while 15 marlas of land from Khasra 6571," he said. "Later, Martial-law Administrator Zone-B Brigadier Sadiqullah Khan ordered to take the possession of the land. On June 16, 1962, a tehsildar, after demarcation of the land, took possession and allotted Khasra number 6574/1 to Miani Sahib and Khasra 6574/2 to the family. Miani Sharif graveyard Admin Officer Muhammad Bashir said over 50 kanals of the land had been vacated after demolishing houses. He said land amounting to 16.5 kanals is yet to be vacated by 'the encroachers' in Bagh Gull Begum as well as 12 marlas from an adjacent auto market. He said the land was being vacated in light of a notification issued in 1962 which clearly showed that the land was owned by Miani Sharif graveyard administration.

The admin officer, however, refused to accept registries of land and official documents which established that the residents were the real owners. A source revealed that the Miani Sharif administration had sold millions of bricks after demolishing the houses. This matter in itself would need an impartial inquiry.

Published in The Express Tribune, September 21st, 2018.
COMMENTS (1)
Comments are moderated and generally will be posted if they are on-topic and not abusive.
For more information, please see our Comments FAQ