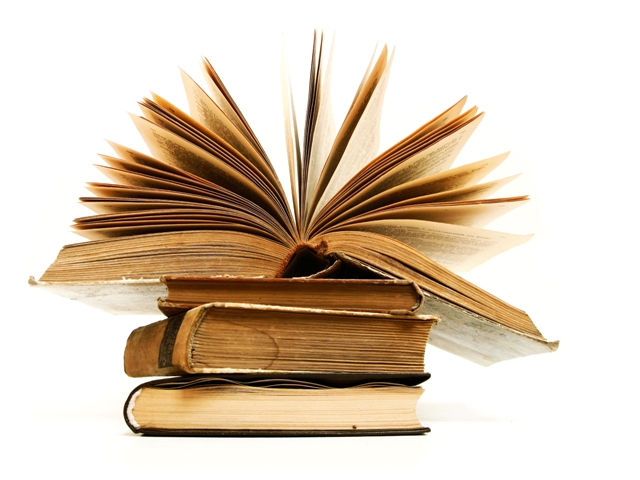 ---
ISLAMABAD: Old books' stores in Islamabad are a dying phenomenon. There was a time when these bookstores were the sole access to literature (barring libraries) in the twin cities.

But those times have long since passed. The advent of internet and the digital revolution leave little room for books in our lives. We turn to the screen to read our stories. We get our news in RSS feeds. We follow blogs, we tweet, we chat and we text.

A study carried out by the University of California at San Diego found out that people in the US were consuming more words on average now than in the 1980s. But this was mainly due to increase in online activities including facebooking, tweeting and blogging etcetera.

Pakistan has an internet penetration of about 10.6 per cent (the second highest in South Asia, after the Maldives), according to Internet World Stats, and PTA expects it to rise rapidly in the coming years.

Old dusty books in old dusty bookshops are losing their charm.

"There was a time when we used to sell fifty thousand books a month, now we only manage [to sell] ten thousand," says Shahid who manages an old books' store in Jinnah Super.

The niche carved out by old books' shops in Islamabad no longer exists. The selection of books available at most of these bookshops is inadequate. "They don't have enough old books anymore. It's mostly a dying phenomenon. Old book stores have become more of a haven for pirated management and accounting manuals and study guides," said Afia, who preferred going to Saeed Book Bank, which has a much larger variety of books to choose from.

One reason why old books' stores no longer have good books in stock is the loss of their old trade routes. There was a time when they used to get containers full of old books imported from abroad, said one shopkeeper. Now they mostly depend on their customers in Pakistan for books.

A few dedicated patrons of these shops still exist. Maryam, a founding member and administrator of the DesiWriters online community says, "There's a mustiness and familiarity to old book shops that isn't always found in the glossiness of larger bookstores like Saeed [Book Bank]."

People like Maryam, however, are in minority.

Many of us no longer have the time to be huddled-in with old books- exploring a "shared history", as Maryam puts it, with a person we will never meet.

The prognosis for these old books' stores is not good; they are fighting a battle for their very survival- one they might very well already have lost.

Published in the Express Tribune, June 2nd, 2010.
COMMENTS (3)
Comments are moderated and generally will be posted if they are on-topic and not abusive.
For more information, please see our Comments FAQ