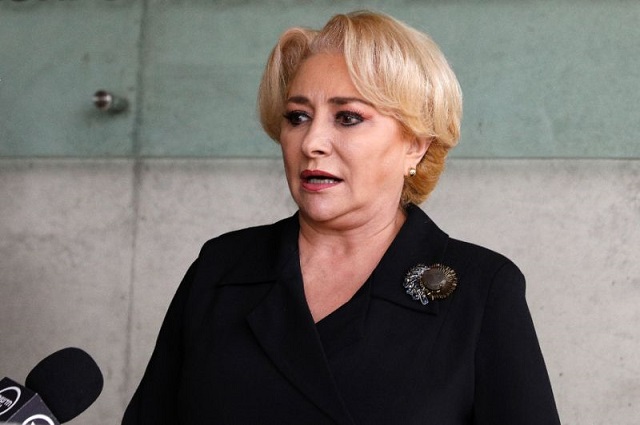 ---
BUCHAREST: The Romanian government announced on Tuesday that its planned referendum to change the constitutional definition of "family", so as to prevent same-sex couples from marrying, will be held in October and spread over two days  to maximise turnout.

The plebiscite which Amnesty International has said would breach international human rights standards and amount to homophobic discrimination will be held on October 6 and 7, Prime Minister Viorica Dancila said during a special cabinet meeting.

Sources within her Social Democratic Party (PSD) said the decision to hold the vote over two days was intended to boost turnout among Romania's 18.9 million-strong electorate amid concerns that the minimum turnout of 30 percent would not be attained on just a single day.

"This referendum is not against sexual minorities," Dancila insisted.

Gay groups march in Istanbul pride despite ban

Nevertheless, the initiative by a group called the "Coalition for the Family" would change the constitution to stipulate that marriage is between a man and a woman, and not simply "spouses" as it currently states.

A petition calling for a referendum on the issue had already collected three million signatures, persuading Dancila's government to go ahead.

"All the legal conditions are fulfilled. The government has an obligation to organise this vote," the premier said.

Romanian law doesn't currently allow gay marriages, but critics of the initiative say an explicit definition of what constitutes a family would make it almost impossible to change the law in favour of same-sex couples.

The leader of Dancila's PSD, Liviu Dragnea, said the vote "will be a crucial moment for the fundamental values of the Romanian society", which is majority Orthodox christian.
COMMENTS (1)
Comments are moderated and generally will be posted if they are on-topic and not abusive.
For more information, please see our Comments FAQ