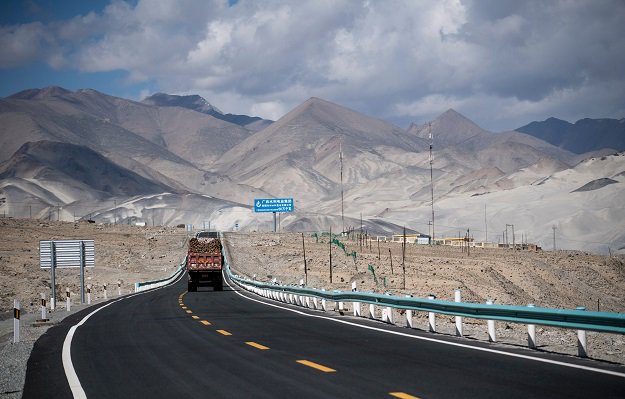 ---
ISLAMABAD: For Chan Xing, he had never thought that his study of the Urdu language would one day enable him to play a key role in bringing the people of two countries together.

But then, the multi-billion dollar China-Pakistan Economic Corridor (CPEC) project kicked off and the radio professional found himself calling upon every ounce of his Urdu and Chinese knowledge to bring the people of two countries together.

Xing, who was christened as Shaheen for his Urdu name by his Urdu language teacher at university Professor Iqbal— drawing on from Allama Iqbal's famous verse, is the director of Dosti Channel FM-98 in the capital.

He used to work for China Radio when Islamabad and Beijing decided to embark on CPEC. With the opportunity arising of running a radio channel where people of Pakistan can be acquainted with Chinese culture and vice versa, Xing jumped at the chance. "I am proud that my Pakistani name is Shaheen. I have a special interest in the Pakistani society," Xing beamed.

FM-98 Dosti Channel broadcasts a host of special radio programmes pertaining to CPEC, current affairs, music, children, culture and sports. A large number of people admire and listen to the programmes who frequently present their comments and feedback by either by calling in, commenting on social media profiles or writing to the channel.

Xing pointed out that the government and the people of China proudly celebrate and genuinely cherish the decades-long friendship, love and brotherhood with Pakistan.

Noting that the people of Pakistan also take a deep interest in Chinese society and culture, he said that the radio channel will afford opportunities to people of both countries to come closer to each other.

Unlike in the past, he said that now, the younger generations of both countries now considered the friendship between the two countries.

Hence, he said that China would extend all possible help to Pakistan to help resolve its economic and social problems at all possible levels.

"We feel pride in being a friend of Pakistan," he said.

Referring to CPEC, he said that it was not just a trade route but a project which promises development for both countries.

"If Pakistan prospers, South Asia would also prosper," Xing said.

He, however, decried the baseless and negative propaganda which had spread against the mega project.

Nonetheless, he said that this was swiftly changing as the first phase of the project nears completion and the people start to yield its benefits.

"In 2030, when the project is fully complete, the economy of Pakistan would also become more stable and a large number of people would get jobs," he said, hoping that the incoming government would further stabilise and strengthen the ties between Islamabad and Beijing.

Asked about his favourite part of Pakistan Xing said that he enjoys the food here.

He said that a number of items served in Pakistani restaurants are actually Chinese in origin but have been moulded to Pakistan's unique style.

"Though Pakistani meals are full of taste, those with a fairly high amount of spice are difficult to eat," he said.

Published in The Express Tribune, September 18th, 2018.
COMMENTS
Comments are moderated and generally will be posted if they are on-topic and not abusive.
For more information, please see our Comments FAQ