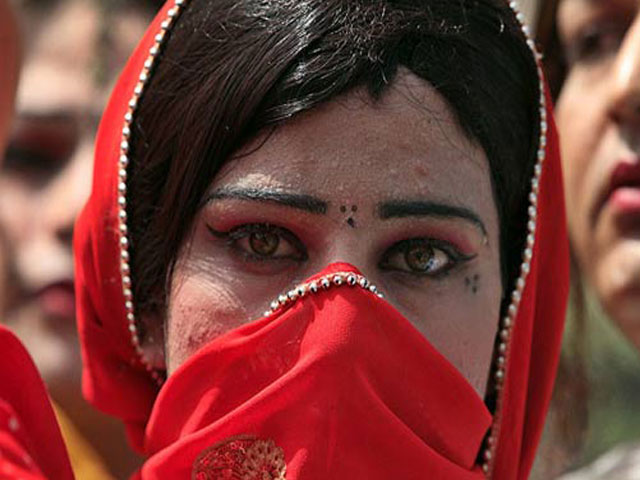 ---
ISLAMABAD: The transgender community residing in the twin cities of Rawalpindi and Islamabad on Monday expressed their resentment over the discriminatory treatment they receive in healthcare facilities.

They requested that the authorities concerned devise a policy to ensure equal care to the segment. Though under the Transgender Persons Protection of Rights Act, their rights have been recognised but they were not being practiced and the segment has to go through embarrassment at public facilitation centers.

A transgender representative residing in Rawalpindi, Nadeem Kashish, said, "We are the most marginalised population and have to face stigma in our daily lives and are treated as aliens in an Islamic state despite constitutional provision of complete protection and equal rights."

Kashish further added, "We are being mocked even in bad health conditions which is against Islamic teachings and laws of humanity and our community is in dire need of exclusive care in government hospitals."

Another member of the transgender community, Yasir Boby, hailing from Islamabad underlined the community members' demand for separate counters and wards to receive exclusive care. A social Activist Maliha Ehsan said it was unfortunate that a vulnerable class of society was not being given due recognition even at healthcare facilities, meant to serve humanity without any discrimination.

She urged the authorities concerned to give due consideration to the transgender community's concern to ensure equality and justice in our society. Pakistan Institute of Medical Sciences (PIMS) spokesperson Dr Khawaja Waseem said it was true that transgenders face numerous issues in hospitals as there were no Standard Operating Procedures to provide medical facilities to them "considering their identity issues."  He stressed the need to devise a special mechanism for the treatment of members of the transgender community because "It was a very serious issue and must be given importance."  

Published in The Express Tribune, September 11th, 2018.
COMMENTS
Comments are moderated and generally will be posted if they are on-topic and not abusive.
For more information, please see our Comments FAQ