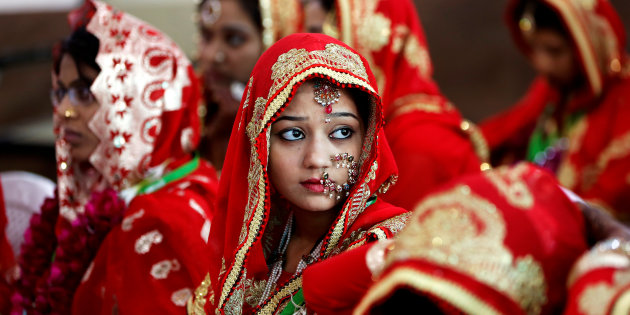 ---
PESHAWAR: With a high-level committee told to constitute a provincial task-force to ascertain the reasons behind the rising number of suicide cases in Chitral, it has emerged that forcing marriages without consent was one of the major reasons behind the recent wave of suicides.

This was disclosed by officials probing reasons behind the suicides in the mountainous valley.

"Family problems, lower marks in examinations and marriages without consent are the main causes," was the way Dr Rehman Afridi, the Medical Superintendent of Chitral shared during a meeting held in the provincial capital last week.

"There is no psychiatrist or psychologist available across the district," Afridi shared adding, "A multi-sectoral approach should be adopted to tackle the issue."

The meeting's minutes, a copy of which is available with The Express Tribune, show that officials from different sections of the provincial health department believed that the recent wave of suicide attempts in Chitral was just the 'tip of the iceberg' for what could be a deeper issue.

To overcome the rising number of cases, health experts stated that the root causes of the issue need to be understood and addressed.

Khyber-Pakhtunkhwa (K-P) Health Services Director-General Dr Ayub Roze told the meeting that since it was more of a social issue, there should be a long-term solution for mental health and psychosocial issues and directed the concerned officials for developing a project concept-I (PC-1) for Mental Health and Psychosocial Support Services for the province.

Officials at the meeting were shocked to learn that in 2017, there were 21 suicides cases mostly over 'marriages [mostly female] without consent'. Those privy to the meeting stated that they were told that there were 12 such cases until August 31.

Two commit suicide, two electrocuted in Faisalabad

The K-P health department had notified technical working groups which recommended that a long-term draft for a provincial mental health strategy should be developed, covering all aspects of the Mental Health and Psychosocial Support (MHPSS).

K-P Health Department's Public Health Section Deputy Director Dr Irfan Ali Shah told the meeting that a strategy (for MHPSSP) was ready and soon a broader consultation workshop will be organised for finalisation of the strategy.

Dr Wajid Ali, a professor of psychiatry at the Hayatabad Medical Complex, also pointed to the lack of psychiatric services across the country and specifically in K-P. Dr Ali stated that a survey conducted by the Aga Khan Health Services in Chitral in 1997 found that co-morbidity of depressions was 46 per cent.

He requested the government to post at least two or three psychologists at the Chitral District Headquarters (DHQ) hospital on an emergency basis.

The absence of counselling at the family level was also one of the reasons, said District Health Officer Dr Israrullah, a committee member probing reasons and finding a solution to the problem.

Published in The Express Tribune, September 11th, 2018.