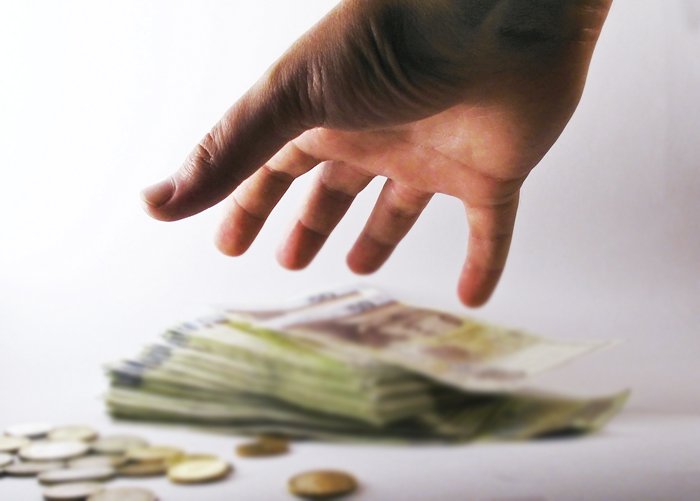 ---
We live in a country where payment of speed money and gratification is a norm in routine government tenders for civil works. Yet only a handful of cases, mostly exposed by media, get scrutinised by anti-corruption agencies. Majority of the cases, involving questionable procurement or corruption, fail to attract any scrutiny or public attention. While transparent public procurement remains central to the PTI's promise of eliminating corruption, does the government have any means to detect such corruption in government contracts?

CDA told to probe corruption in tendering process

Almost all allegations of corruption in public tenders are based on non-compliance with procurement rules. As long as the prescribed process is complied with, our system would accept all procurements as 'legitimate'. The only focus is on prior controls and there is no emphasis on post-audits, or evaluating what they delivered. Compliance with rules however is not a sure check against corruption, collusion or inefficiency.

Countries all around the world have adopted the best value-for-money notion, going way beyond the least-cost contracting model. Imagine a public building, where the contractor is hired through competitive bidding and the costing is done based on standard government benchmarks. It does not matter if the poor quality construction costs more than comparable construction in the private sector, as no external benchmarking is ever done.

There is therefore a need to undertake regular performance audit of a selection of public procurements and those with extremely poor value-for-money or with significant gap with private sector benchmarks should be properly audited.

Another important area that should raise a red flag is the cases in which competitive procurement has been avoided. The PPRA regulations do allow the government to single source 'complex' projects, but without clearly specifying conditions to qualify complexity. Non-statutory guidelines then define broad principles, leaving much to officials' discretion.

In recent past, many contracts, for instance, were reportedly given to autonomous government-owned agencies on the pretext that there is no need for competitive procurement within government-to-government contracts. These agencies then undertook single-source procurement on the basis that they were autonomous agencies and did not fall under PPRA regulations. Unfortunately, they cannot have it both ways. This is one area, where projects should immediately earn scrutiny by the National Accountability Bureau or any other watchdog.

A not so Roshan Sindh darkened further by corruption

Similarly all procurement contracts enjoying any exceptions should face a higher level of scrutiny. These exceptions may include exemptions from Pakistan Engineering Council's bylaws, reportedly given too many projects.

There are also some standard parameters, which are being used globally to fish for fishy contracts. Such red flag indicators include cases where only a single bidder could qualify or there was only one bid. Tenders allowing unreasonably short time to respond, cases of contract award to a new bidder or a new joint venture partner who had never bid previously, or cases where the winning bid was quite close to the budget or estimated solution should also raise red flags. All such projects should automatically qualify for greater scrutiny.

Besides capturing these red flag indicators, there is also an urgent need to embrace open government principles and publically disclose relevant information to ensure transparency. A public contracts registry should be established to share all government contracts with the public. PPRAs should publicly disclose all cases of single sourcing, all exceptions given to public procurement contracts, contract values for winning and losing parties of public tenders, etc. Transparency International Pakistan currently manages a procurement watch platform, where it highlights a number of public procurement rules' violations but there is not much public data available to report suspicious patterns.

Rather than waiting for the newspapers and TV channels to highlight cases of corruption, we need to put in place a pro-active system to identify unusual patterns that need to be investigated further. It is only then can we move towards a truly transparent public procurement regime.

Published in The Express Tribune, September 11th, 2018.

Like Opinion & Editorial on Facebook, follow @ETOpEd on Twitter to receive all updates on all our daily pieces.