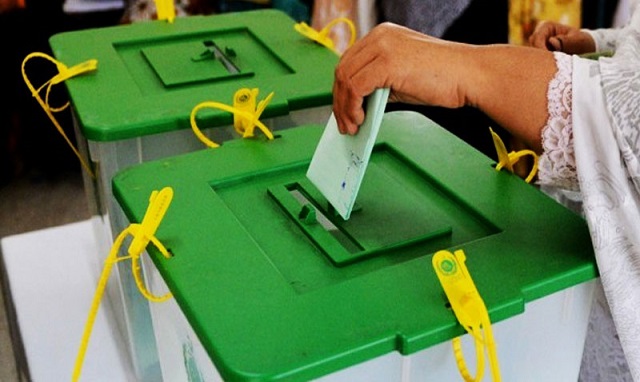 ---
Re-polling in Khyber Pakhtunkhwa's PK-23 constituency (Shangla-I) commenced earlier on Monday, Radio Pakistan reported.

According to the Election Commission of Pakistan's (ECP) provincial wing, the voting process across 135 polling stations began at 8am and shall continue till 6pm without pause.

A total of 13 candidates are contesting polls from the constituency. The prominent ones include Pakistan Tehreek-e-Insaf's (PTI) Shaukat Yousafzai, Muttahida Majlis-e-Amal (MMA) leader Mohammad Yar, Pakistan Peoples Party (PPP) candidate Afsarul Mulk and Umer Zada who's running on an Awami National Party (ANP) ticket.

Dynastic politics: Scions and relatives set to dominate K-P by-polls

Owing to poor turnout of women, the top poll body had cancelled the results of the July 25 elections in PK-23. Of the 86,698 women registered to vote only 3,505 women had cast their vote in the restive, mountainous yet conservative district of the province. This was less than the 10 per cent of the total votes polled in the constituency — 69,827, as mandated by the Elections Act 2017.

"If the turnout of women voters is less than ten per cent of the total votes polled in a constituency, the commission may presume that the women voters have been restrained through an agreement from casting their votes and may declare, polling at one or more polling stations or election in the whole constituency, void," reads the act.
COMMENTS
Comments are moderated and generally will be posted if they are on-topic and not abusive.
For more information, please see our Comments FAQ