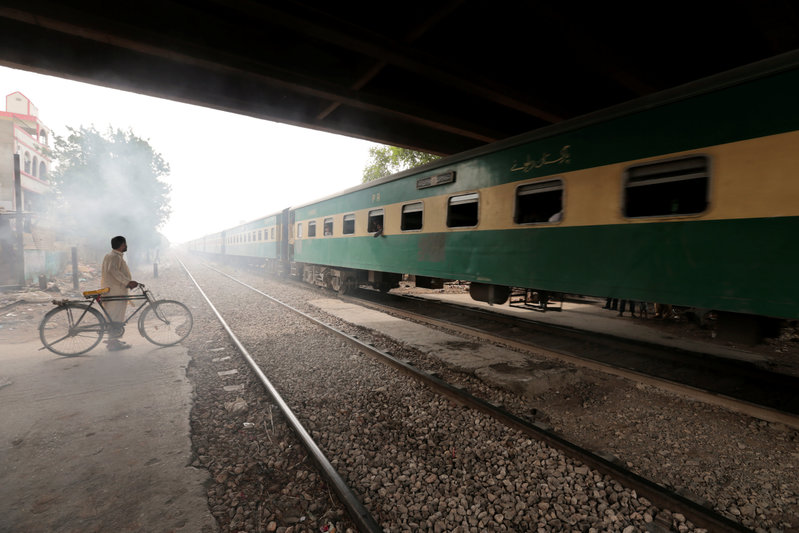 ---
LAHORE: Federal Minister for Railways Sheikh Rashid on Saturday announced that the department would provide Rs100 million annually as funds for the construction of dams.

"Fares have been raised for the sole purpose of donating Rs100 million yearly to the PM-CJ Diamer-Bhasha and Mohmand Dams Fund," said the railways minister while addressing a press conference at the Pakistan Railways Headquarters.

He said, "On Rs100 ticket the ministry will charge Re1 extra and Rs2 on more than Rs100 ticket. For air-conditioned sleeper coaches, the fare will be increased up to Rs10."

The federal minister informed that two committees have been formed to maximise the performance. He said railways project under the China-Pakistan Economic Corridor (CPEC) would be re-evaluated by an evaluation committee of the department.

The CPEC Evaluation Committee would revalue the cost of Main-Line One project falling under the CPEC and look for any fraudulent activity by the previous minister. The Investment Committee would supervise the investment matters in the ministry.

CJP seeks nation's help for building dams, repay debts

Rashid said for ML-1 the ministry would like to re-evaluate the scope and actual position of this line with the help of allied agencies which may include National Engineering Services Pakistan (Nespak).

The step has been taken in order to minimise the chances of corruption under the zero-corruption agenda of the prime minister, he said. "Railways is actually the backbone of CPEC," he said.

Rashid said Gwadar had been declared as the eighth division of railways and the ministry would give extra benefits to those officials who "are willing to work for the development of railways in Gwadar" and connecting the city with Jacobabad.

He also announced that 700km Quetta-Taftan railway line would soon be completed to improve ties with neighbouring Iran. He also said that he would discourage single bidding in upcoming projects of railways and encourage open competition in awarding tender.

He showed his willingness to work with National Logistics Cell and Frontier Works Organisation, saying that by working with these agencies the money will remain in the national kitty.

"I am committed to bring railways out of deficit within one year, for which we are focusing on our freight sector.
We are signing agreements with many companies to use railways infrastructure and soon we will start a world-class courier and freight service too," Rashid added.

The Pakistan Railways is scheduled to inaugurate two passenger trains - Margalla and Mianwali express - on September 14, which would run between Lahore-Rawalpindi and Rawaplindi- Mianwali junctions simultaneously. "We will run two more passenger trains in coming months," said Rashid.

One train will run between Mohenjo-daro, Sindh to Kotri and the other between Peshawar and Karachi junctions. "Pakistan Express that started 12 years ago in my tenure is the most successful train and these new trains will also prove effective," he added.
COMMENTS (4)
Comments are moderated and generally will be posted if they are on-topic and not abusive.
For more information, please see our Comments FAQ