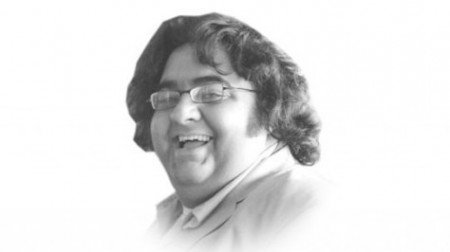 ---
In the first part of this article I hinted that Muslim demand of respect for religions was shallow since they are not willing to commit to larger principles of eliminating hate speech. I also explained some issues regarding the legality at hand in America where Facebook is incorporated.

While the previous article outlined some general issues, here I would like to talk specifics. The arguments on the issue of Facebook in Pakistan are skewed because people do not understand the nature of the website.

There has been a huge viral campaign via the internet and SMS regarding the ban from Pakistan, it has been both self-congratulatory and self-delusional. For starters, most people believe they have done Facebook two billion dollars worth of damage in a week's time during the ban. On what planet these people live I do not know. Facebook's annual revenues are between $500 million to 800 million. Their further assertion that just another week would cause Facebook another $40 billion in damage is ridiculous, the total net worth of the site is between $8-12 billion.

I give estimates because no one knows for sure, Facebook is not a publically traded company, it has not gone through the IPO process. There are about 400 million users worldwide; now in a case like the "Draw Muhammad (pbuh) Day" some have argued that Facebook's employees should have caught it in time.

Let's put this in perspective. Microsoft has about 100,000 employees, Facebook has between 350 to 700. How less than a thousand people are going to police 400,000 members with accuracy is anyone's guess.

Part of the reason why these incorrect facts show up is dodgy mathematics. People who believe these figures do so because they have erroneously calculated the total number of Muslims on the site, and assigned them the same economic value as their counterparts in developed countries. Yes, Facebook does sell advertising, but the cost of advertising for people in Pakistan is way less than a similar advertisement that is targeted to New York's users. These differential rates are common practice in the industry.

Knowing these facts is essential to rational discourse. Fudging data simply to make a legitimate argument stronger is a weak strategy. Not having Pakistani users does not hurt Facebook as much as people would like to believe.

But not having Pakistani users does hurt Pakistanis and Muslims in general. We have to get used to the idea that we cannot control what others believe and that without dialogue, all we have is threats and violence.

The internet is hard to police, and with the bad comes the good. We have had relative freedom of speech in our country, but with this judgment we have opened the floodgates to a very dangerous precedent. Blocking sites because they contain material against the president can follow, or a total filtering of the internet. It's ok to ban hate sites, including those that host hateful caricatures, but because of our penchant for ad hoc decisions no policy will come out of this but a malaise that will make us even more inward.

We make choices every day, and part of those choices will be not to visit certain sites even if they are available to us. At least that's what adults would do. Our general infantilism is cringe worthy. When the Christians were burned alive in Gojra, I never received any text messages to lodge a protest, none. The same is true of the recent killings of Ahmadis.

There is truth in the fact that we will only use freedom of speech and talk against hate speech when it is in our interests, casually abusing freedoms but not internalising them. It is so prevalent that I know that writing this article it is almost not worth the hassle personally that is bound to come. Every discussion becomes feral hair raising. This bodes badly.

We can do without Facebook, but it means nothing if we do not address the larger issues in our own society.

Published in the Express Tribune, June 2nd, 2010.
COMMENTS (63)
Comments are moderated and generally will be posted if they are on-topic and not abusive.
For more information, please see our Comments FAQ