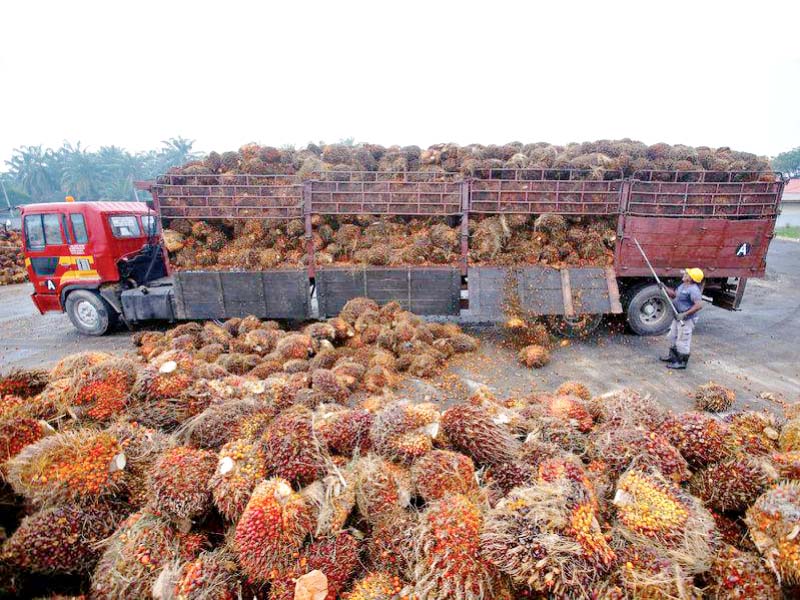 ---
KARACHI: With the aim of bridging its current account deficit, Indonesia organised a conference and exhibition for palm oil to expand its export market and was also planning to send a trade mission to Pakistan.

The Conference and Exhibition of Indonesian Palm Oil was held here on Thursday and Indonesians, belonging to both private and public sectors, showed great interest in showcasing their expertise and investing in the palm oil industry of Pakistan.

At present, Pakistan meets 80% of its palm oil demand through imports from Indonesia. The remaining 20% is imported from Malaysia.

Pakistan, Indonesia: Envoy meets SBI chairperson 

Of the total value of Indonesia's palm oil exports which reached $22.9 billion in 2017, Pakistan imported $2 billion worth of palm oil, roughly 10% of Indonesia's total palm oil exports.

Just like most of the emerging markets, Indonesia has also been struggling recently as its rupiah currency has fallen to its lowest level since the Asian financial crisis 20 years ago. It is being traded for 14,930 against the US dollar.

Organising this event is one of the several efforts made by Indonesia to rein in its current account deficit. Talking to media, Indonesian Ambassador to Pakistan Iwan Suyudhie Amri stressed the need for deepening bilateral relationship as Indonesia had been looking to enhance industrial operations in the palm oil sector of Pakistan.

"Strategic location of Pakistan is very important for economic cooperation not only for Pakistan but also for the region," Amri said.

He added that Pakistan offered a logistics route for Indonesian investors who could not only tap the local market, but also capitalise on the export potential of Pakistan by using the economic corridor.

"There is a potential for establishing refineries and storages in Pakistan for export to other countries," he said. Sindh Board of Investment (SBI) Chairperson Naheed Memon said Pakistan provided a huge opportunity for investment by the Indonesians in the palm oil industry with their technology as Sindh and Balochistan jointly had more than 1,000 kilometres of coastal belt for growing palm trees.

She said Indonesians with their technological expertise could develop a fully integrated palm oil industry in Pakistan. She added that Malaysia had already started working on a small scale with the Coastal Development Authority, but it should be undertaken on a commercial basis for heavy production, which could be viable.

Pakistan Edible Oil Refinery Association Chairman Abdul Rasheed Janmohammad said with the increase in the urban middle class, demand had grown for quality oil in the country, which was good for the industry. "Health-conscious people are now ready to pay more for quality oil," he said.

Indonesia to hold palm oil exhibition

PT Pelabuhan Tanjung Priok Director of Operations and Engineering Andi Isnovandiono was also present on the occasion. He has arrived in Pakistan to gauge investment opportunities. His company deals in non-container liquid cargo.

Meanwhile, Amri disclosed that Pakistan and Indonesia would be signing a free trade agreement (FTA) in October this year, which had been decided last year. The two countries already have a preferential trade agreement (PTA).

Indonesia has given Pakistan unilateral duty concessions on 20 products in order to turn the agreement mutually beneficial.

Published in The Express Tribune, September 7th, 2018.

Like Business on Facebook, follow @TribuneBiz on Twitter to stay informed and join in the conversation.
COMMENTS (1)
Comments are moderated and generally will be posted if they are on-topic and not abusive.
For more information, please see our Comments FAQ