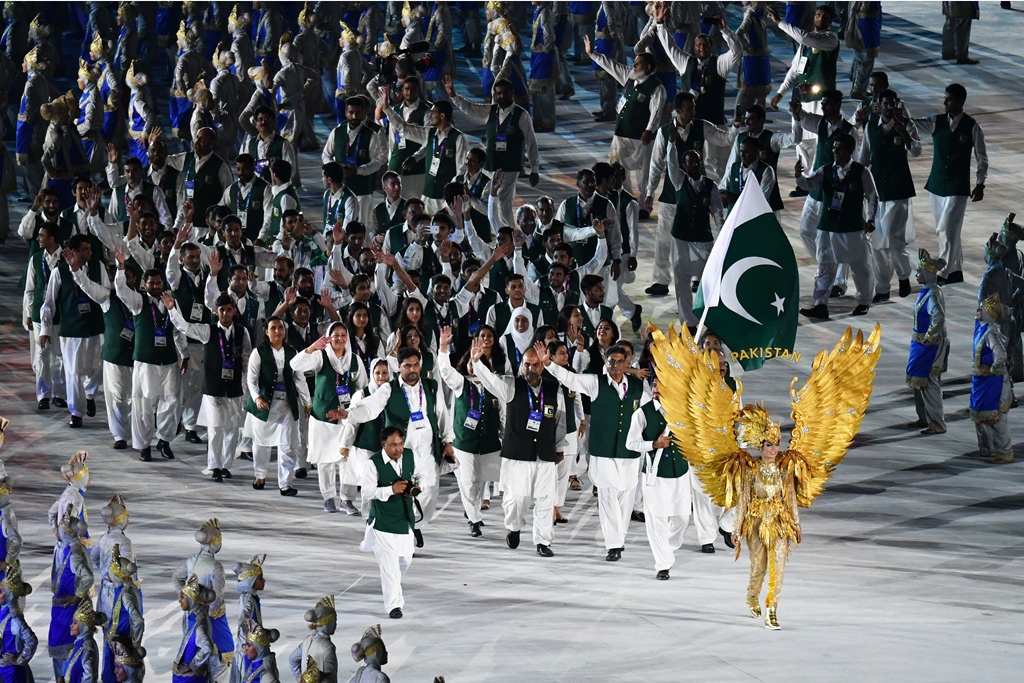 ---
Pakistan contingent churned out their worst-ever performance in the world's second biggest sporting event, the 2018 Asian Games, with only four medals in their kitty, and that too bronze when the multi-nation tournament ended on September 2.

But it was nothing new!

Pakistan have been trying to create more and more history, not a good one, for themselves with each passing event.

In the 2014 extravaganza, they managed only five medals, one gold in women's cricket, one silver in hockey and three bronze in Wushu, Kabaddi and Boxing, to post their worst-ever record at the Games.

However, this year, they were more motivated than ever to beat that record and stole only four bronze in Men's squash team event, Kabaddi, Karate and an expected one from athletics.

Meanwhile, the onus cannot be laid completely on the participating athletes as the training facilities provided to them are sub-par if one talks diplomatically.

The truth is that Pakistani athletes work and train in condition which cannot be described without using the word pathetic.

The hockey team, which always promises a medal from the Asiad, had to threaten the Pakistan Hockey Federation with a strike only to get their dailies — something which in all honesty is a right of the players keeping aside their performances.

Politics and nepotism have destroyed, actually burned the very fabric of sports in Pakistan.

The dilemma is real as evident from our athletes' performance in the Asian Games where countries like Mongolia, Vietnam, Cambodia, Iraq and Lao PDR from a list of 33 nations ended higher on the medal table.

The only three countries which follow Pakistan are in political or administrative shambles, namely Afghanistan, Myanmar and Syria.

The words talented and potential are thrown by many to describe Pakistan's athletes and more importantly youth, but our performances on the world stage clearly propose the opposite.

Something needs to be done to solve this sporting crisis in Pakistan, and that too on emergency basis.

The incumbent government needs to understand that all our sports federations need an overhauling too, otherwise athletes and other sports would vanish from the country, while they conduct a 'detailed audit' of the Pakistan Cricket Board.
COMMENTS (1)
Comments are moderated and generally will be posted if they are on-topic and not abusive.
For more information, please see our Comments FAQ