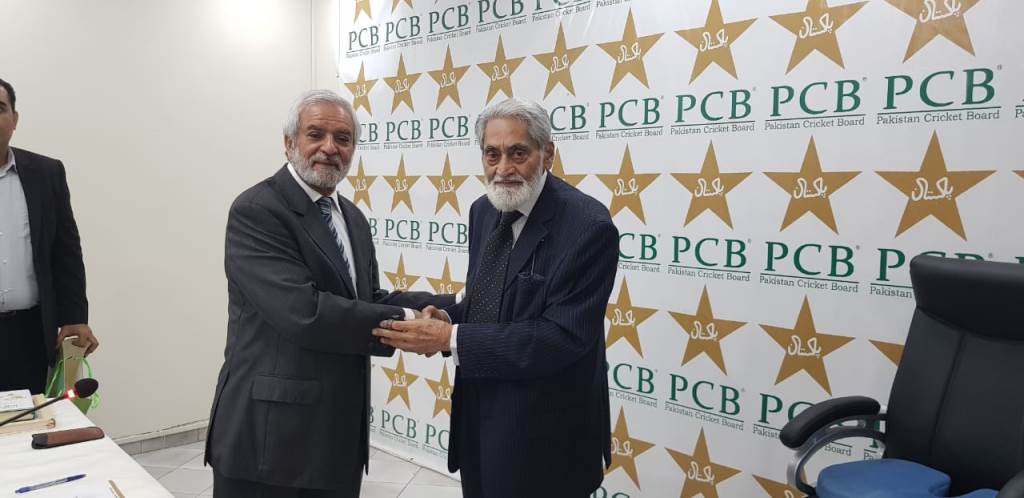 ---
Ehsan Mani has been elected unopposed as the new chairman of the Pakistan Cricket Board (PCB) in the board's election which was held at Gaddafi Stadium, Lahore on Tuesday.


Mr. Ehsan Mani has been elected Chairman PCB by the Board of Governors (BoG.) Mr. Mani was elected unopposed in the BoG meeting convened at the Gaddafi Stadium, Lahore today for a period of three years. pic.twitter.com/Bd893OwN1L

— Pakistan Cricket (@TheRealPCB) September 4, 2018



Ehsan Mani right man to lead PCB: Ramiz Raja


Mani, who is known for his successful term as the International Cricket Council (ICC) chairman, has replaced Najam Sethi, who resigned after Pakistan Tehreek-e-Insaf (PTI)-led government was formed after the 2018 General Elections.


Ehsan Mani did wonders for ICC as its President. He was also a key figure in World Cup 1996 and World T20 2007. Under his tenure, women's cricket was integrated with men's.

But first thing he needs to do as PCB chairman is to look at Misbah and Imran Farhat's Twitter timelines.

— Mazher Arshad (@MazherArshad) September 4, 2018


Sethi's relationship with newly-elected Prime Minister Imran Khan worsened after the latter accused the former for helping the Pakistan Muslim League Nawaz (PML-N) in 2013 General Elections when he was the caretaker Chief Minister of Punjab.


PM nominates ex-ICC president Ehsan Mani to fill Sethi's shoes


Mani, who was PM Imran's nomination for the post, faced no opposition in the elections and will serve at the helm for a three-year period.

The process was completed under the supervision of PCB's Election Commissioner Justice (retd) Afzal Haider and Deputy Election Commissioner Ahmed Shehzad Farooq.

All 11 members of the Board of Governers (BoG) took part in the process, whereas Secretary Ministry of Inter-provincial Coordination (IPC) Captain (retd) Jahanzaib Khan was present during the election process as the observer.


Beginning of a new era!
Do you think Ehsan Mani will prove to be a better PCB chairman than Najam Sethi? 🤔🤔🤔https://t.co/DAe1PFdUSR

— Tribune Sports (@ETribuneSports) September 4, 2018