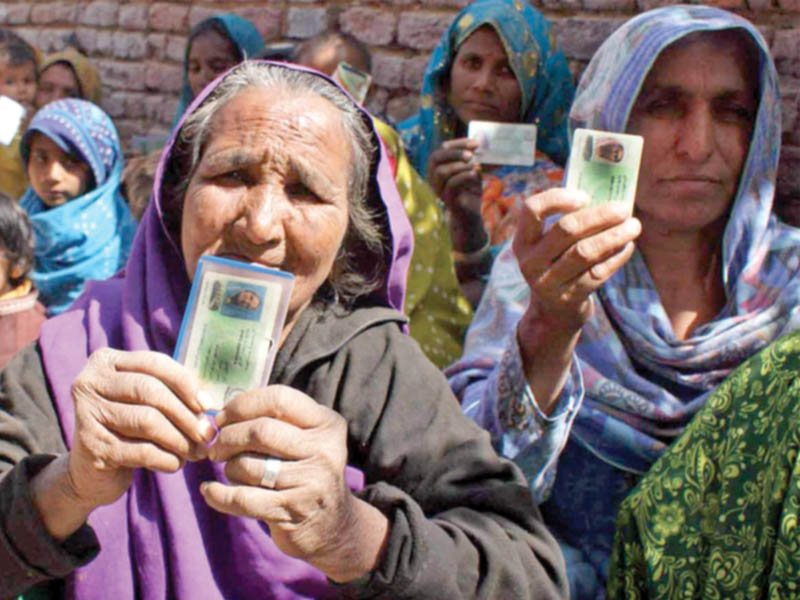 ---
The Election Commission of Pakistan (ECP) on Monday issued a notification stating that polling for Khyber Pakhtunkhwa's Pk-23 Shangla will be held on September 10.

Previously, the victory notification for the constituency was halted due to low women voter turnout and the ECP decided to conduct re-polling in the constituency. The top electoral body also summoned Pakistan Army to ensure a free, fair and transparent election in the constituency.

Low women turnout: ECP holds notification for PK-23

Officials of the army will be stationed in the area from September 8-11.




On August 8, the victory notification of Pakistan Tehreek-e-Insaf candidate Shaukat Ali of Pk-23 was halted due to low women turnout.

The ECP withheld the notification of Shangla constituency hours before it was due to issue a notification of all the candidates who were elected in the polls. A five-member bench, headed by the chief election commissioner, held the hearing.

Shehbaz seeks recount in Karachi seat

Less than 10 per cent women voters turned out to vote for the provincial seat of PK-23. No one from the petitioner's side or the winner's side appeared for the hearing. The election bureau ordered to withhold the notification and sought a reply from the concerned authorities. The case will next be taken up on August 13.

Only 3,500 out of 86,698 women cast votes in the constituency while the number of male voters was 66,000 out of 1,14,000 men resulting in a 34 per cent total turnout.