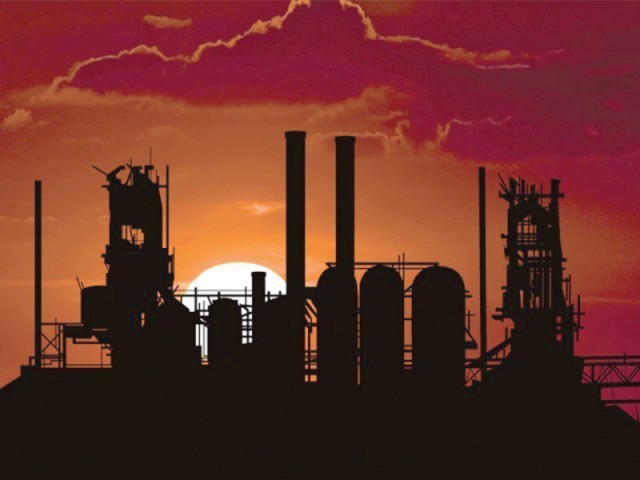 ---
ISLAMABAD: Pakistan's micro, macro and public finance economy needs a change of course, which should be as solid as the promises made by Imran Khan to come to power.

This is not a small task and raises questions whether Imran has the capacity to undertake the Herculean task? Does he have an orientation for that? Answers to these questions will come in the first major steps that the government takes to get the faltering economy back on its feet.

It has been damaged not just by corruption, but disorientation too. Pakistan's shift from 1958 onwards to security-driven public finance caused rupture in micro and macro aspects of the traditional resource build-up. The resource mechanism comprised unprocessed agriculture and dairy barter, which became victim of a state policy that supported neither industrialisation nor market forces.

In public finance, the focus was solely on the state budget and facilitating a negligible part of industrialisation, which was meant to be a source of revenue generation. Under this structure, the market forces faced restricted growth in the 1980s coinciding with growing corruption in state apparatus.

The element of corruption crept into public finance preventing development of a modern processing mechanism for agriculture and dairy industries, which could have been a realistic engine of growth for Pakistan. Imran needs to take start by devising a plan for the majority of population in the periphery and the youth bulge in 37 towns of the country. It should connect this majority with the industrial structure having agriculture, dairy and mining as the base.

Pakistan's growing reliance on borrowing to run the state has led it to ignore the treasure under the surface and overland, in all its regions and provinces. The engine of growth has so far been sought in the textile export industry, which has not helped much in the long run.

Policymakers in the centre and provinces need to ensure coordination for designing a new economic paradigm. This can only happen by facilitating development, ensuring public finance management without burdening the economy and seeking a new growth engine.

The new engine of growth can only be found in the areas of agriculture, dairy and mining. These areas can be facilitated and promoted only by doing away with the present taxation, budgeting and market regulation structures.

Why this new growth engine and how? To understand this, we need to get into the micros of Pakistan's macro-economic apparatus. Mismanagement of the agriculture, dairy and mining sectors have continued without any improvement. Country should keep a close watch on developments in these sectors.

Several Dar team members retained in reconstituted Economic Advisory Council

The mining sector has been found to be rich in deposits of natural resources, but these have remained largely untapped. The agriculture sector too has faced water mismanagement, poor research and absence of reforms.

The premier needs to discover how it is possible and cheaper to turn agriculture, dairy and mining into an engine of growth.

Pakistan has a youth bulge that seeks income-generating activity. The country has vast swathes of land where financial and technological resources can be pooled which can do wonders.

Pakistan needs $9b for running domestic economy: Umar

I look forward to the new government going for such a game changer as the country is already working on power, road and rail projects under the CPEC.

The writer has worked with major newspapers and specialises in the analysis of public finance and geo-economics of terrorism



Published in The Express Tribune, September 3rd, 2018.

Like Business on Facebook, follow @TribuneBiz on Twitter to stay informed and join in the conversation.
COMMENTS
Comments are moderated and generally will be posted if they are on-topic and not abusive.
For more information, please see our Comments FAQ