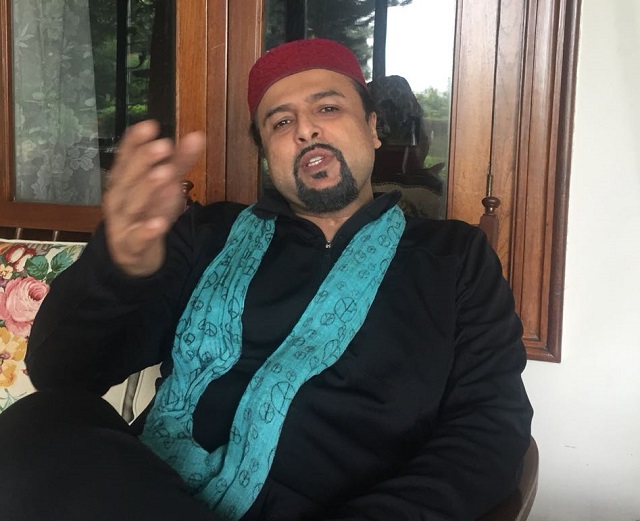 ---
ISLAMABAD: Musician Salman Ahmad has said that Imran Khan becoming prime minister has rekindled hope in the Pakistani youth and under his dynamic leadership, the impact of 'change' will soon be evident. "Imran Khan achieves whatever he aims for," he told Express News.

Ahmad shared he has a three-decade-long relationship with Khan and the bond is only strengthening. "Once we went on a cricket tour of Bangladesh under Khan's captaincy. There, he told me, Wasim Akram and Ramiz Raja that, 'We'll win the world cup.' But we thought he was joking," the Junoon guitarist, who was part of Omar Qureshi XI on that tour, recalled.

After winning the 1992 world cup, Imran announced his intention to establish the Shaukat Khanum Memorial Hospital in honour of his late mother. "But to accomplish that dream, we put in great hard work together and the hospital came into being. Our youth, through higher education and hard work, can contribute positively to Pakistan's development," he shared.

Can no longer defend, justify Imran Khan: Salman Ahmad

For his own career, Ahmad gave credit to his father who always advised him to follow his passions. "When the late Junaid Jamshed, Rohail Hyatt and I sang Dil Dil Pakistan, we didn't know it'd be a global hit. But the song is still alive in the heart of every Pakistani, even after 30 years," the musician said. "The main factor for that popularity is heart. Whatever is done from the heart has massive impact."

Ahmad said singing and cricket were still his passions and the reason behind his staunch support of Khan. "Life is a constant struggle. In this society, where people don't get justice, Pakistan Tehreek-e-Insaf is a ray of hope," he claimed, adding that he did not desire a position of authority but "the leader better knows what I am suitable for."

Twitter schools Salman Ahmed for tasteless tweet on Mastung massacre

The former Vital Signs member also stated that he believes the political issues between India and Pakistan can be resolved through music. "Indian films with songs sung by renowned Pakistani singers can contribute greatly towards this goal," Ahmad said.

He also revealed, "The National Film Academy and National Performing Arts Complex will soon be inaugurated with the help of China during this government's tenure in Islamabad."

Have something to add to the story? Share it in the comments below.